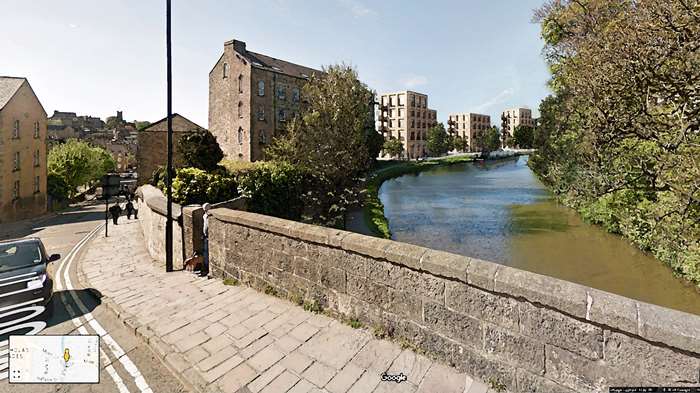 The city council is rethinking the scheme to redevelop the area known as Canal Corridor North, with a more diverse mix of uses, including further housing and business opportunities combined with retail space.
After working alongside its commercial advisors GVA and following months of detailed assessment with its development partner, British Land, the parties have concluded the plan as envisaged should be withdrawn.
Key to this decision was a determination not to expose council taxpayers to the level of risk which had arisen following a number of constraints around commercial terms.
Instead the city council today announced its commitment to press ahead with new proposals for a multi-use development for the 16-acre site, which it is rebranding, The Canal Quarter.
The council, supported by Lancaster University, has reiterated its belief the area will have a crucial role in the growth and development of Lancaster as a vibrant, modern city.

The council has identified seven key factors the re-shaped scheme must focus on.
Significant and wide-ranging economic benefits without exposing the city council to an unacceptable level of financial risk.
Less reliance on additional retail floor space, thereby instilling confidence in the future of the existing city centre shopping area.
New uses for historic buildings, capitalising on the canal side setting as part of the physical transformation and regeneration.
A range of residential accommodation to suit a variety of purposes.
An increase in Lancaster University's presence in the city centre.
Providing more business space especially for Lancaster's thriving digital sector. This will provide units for future expansion and shared spaces for collaboration.
Delivery of an arts hub that achieves the goal of making Lancaster the North West's primary cultural centre outside of the main cities.
The council will agree an overall plan as soon as possible and for development to be delivered in visible stages. This includes a possible on site start date of 2019 – two years earlier than envisaged in the previous scheme.

The council also wants to take advantage of the latest in green energy development to make the site as self-sustainable as possible.

A report setting out the council's current position and proposals to look at a new way forward for the site will go before a meeting of the full council on April 11, 2018.
Find out more
---
Last updated: 27 March 2018