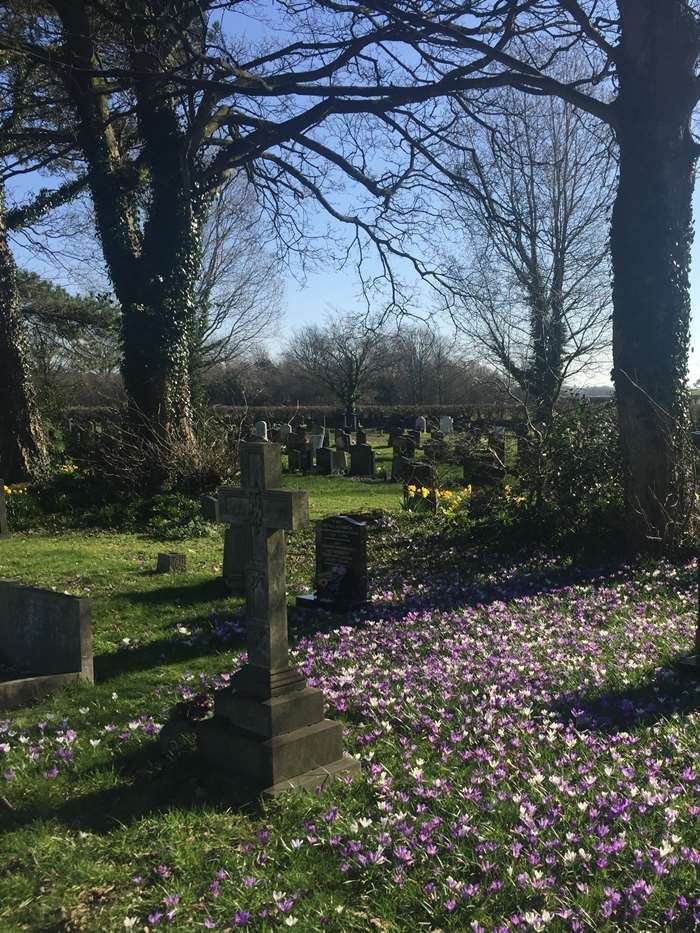 Location: Ashford Road, Lancaster, LA1 5AD
Scotforth Cemetery opened in 1891 and is one of seven cemeteries operated by Lancaster City Council.
The total area of the cemetery is approximately 11 acres, containing areas of consecrated and non-consecrated burial ground. The site is located approximately 3km south of Lancaster city centre and is surrounded by agricultural land and residential properties.
Many grave types and garden of remembrance plots are currently available, and it is a working cemetery.
This cemetery also has a section available for Muslim burials and a section for Polish burials. Use of these sections is based solely on personal preference.
Chapel
There is a non-denominational chapel on site, which is available to all religions, sects and beliefs to hold funeral and memorial services.
Built in 1891, our chapel building has been vital to our funeral services and remains frequently used.
Gardens of remembrance
There are currently two gardens of remembrance within the site, intended for the interment of cremated remains. The original garden of remembrance located to the left of the main entrance is now closed. The new garden of remembrance, at the right boundary of the cemetery, has plots available to reserve or for immediate interment.
Raft Section 20
Section 20 towards the rear of the site is a raft section. This means that a concrete base is already in situ at the head of the grave plots, in order for a memorial to be installed immediately if required. In any other section, we recommend that memorials are not installed until at least six months after a burial.
Biodiversity and wildlife
There is a mixture of mature evergreen and broadleaf trees growing throughout the site.
Floral species which are commonly seen growing naturally on site include snowdrops, bluebells, and crocus. As the cemetery is such a large green space, various wildlife species are also frequently spotted.
Last updated: 19 March 2019