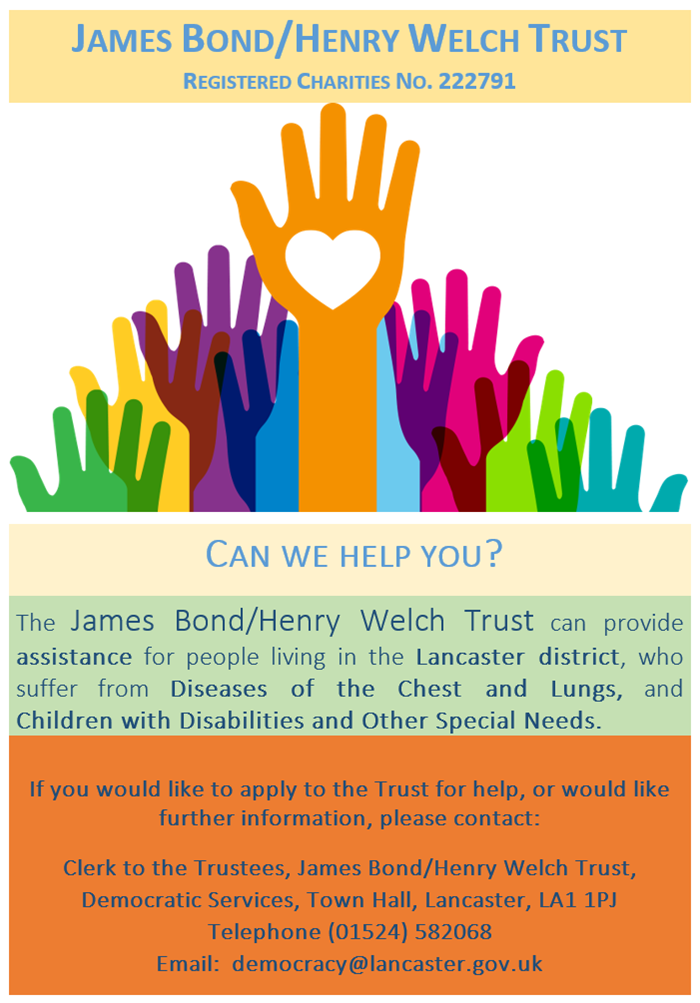 The James Bond/Henry Welch Trust
The James Bond/Henry Welch Trust can provide assistance for people living in the Lancaster district who suffer from diseases of the chest and lungs, and children with disabilities and other special needs.
To apply to the Trust for help, or if would like further information, please contact:
Clerk to the Trustees
James Bond/Henry Welch Trust
Democratic Services
Town Hall
Lancaster
LA1 1PJ
Alternatively please call 01524 582068 or email democracy@lancaster.gov.uk.
---
Other grant and funding sources
For information about grants and funding for voluntary and community organisations in the Lancaster district please visit the following websites:
The Community Foundation for Lancashire runs an annual grants programme with funding available for groups and individuals.
The Lancaster District CVS offers a funding advice service to voluntary, community and faith groups, and can search for funding opportunities on your behalf.
Last updated: 14 November 2017