Be your own boss with free and discounted pitches at your local markets
Ever fancied running your own business but don't know where to start?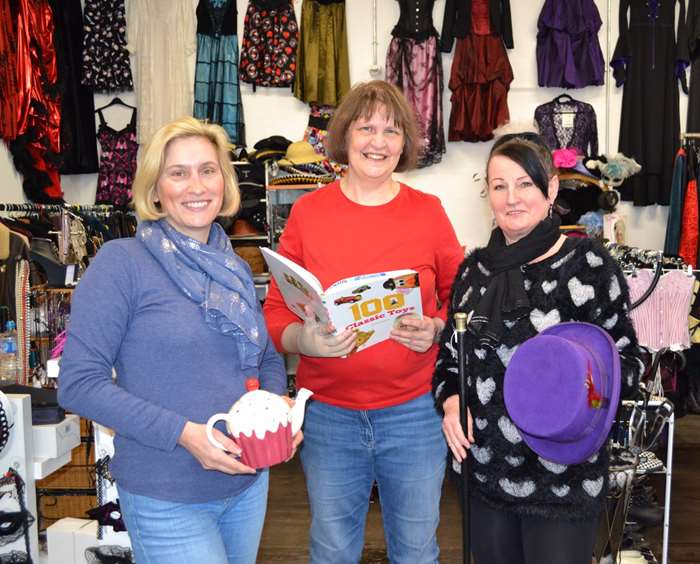 Perhaps you have a small business and want to bring it to your local high street.
Lancaster City Council's markets in Lancaster and Morecambe are offering a number of opportunities for budding local entrepreneurs to launch a new business or expand on an existing one with free and discounted rates for pitches and stalls.
Assembly Rooms Emporium (newly refurbished)
Located on King Street, Lancaster, the newly refurbished Assembly Rooms Emporium is inviting applications from traders who can introduce something new to the mix of items on sale in this 18th century building to get in touch.
The Emporium which has recently re-opened following refurbishment is situated on the ground floor of one of Lancaster's Grade II listed heritage buildings, close to the heart of Lancaster city centre. It is open Tuesday to Saturday and space is currently available to let from around £25 a week. Commodities currently on offer include vintage, retro and alternative clothing and accessories, jewellery, books and games, gifts and arts and crafts.
The emporium is open Tuesday to Saturday.
Festival Market, Morecambe
For just £50 per month for the first three months, traders who take up a stall at the market before the end of May with a new commodity will be able to get off to a flying start and look forward to summer trading.
If you're a trader in all things vintage, space is set aside at the market for Vintage Corner. Rental of a pitch in this area is just £25 a month for the first three months.
The Festival Market is open Tuesday, Thursday, Saturday and Sunday.
Charter Market, Lancaster
If you'd prefer to trade in a bustling outdoor environment in the heart of Lancaster city centre, then the historic Charter Market might be for you.
Free pitches are available for Wednesday trading (for up to four weeks) for new traders introducing something different to the market. The offer of free pitches does not apply to food stalls.
Anyone interested in any of the above offers should register an interest at www.lancaster.gov.uk/traderinterest
or email markets@lancaster.gov.uk and a member of the council's markets team will call you back to discuss options and answer any questions.
More information on all Lancaster City Council's markets is available at www.lancaster.gov.uk/markets
Last updated: 21 March 2017