Williamson Park is an Eco Hero
Lancaster's Williamson Park has continued to grow its green credentials by teaming up with the Eco Heroes.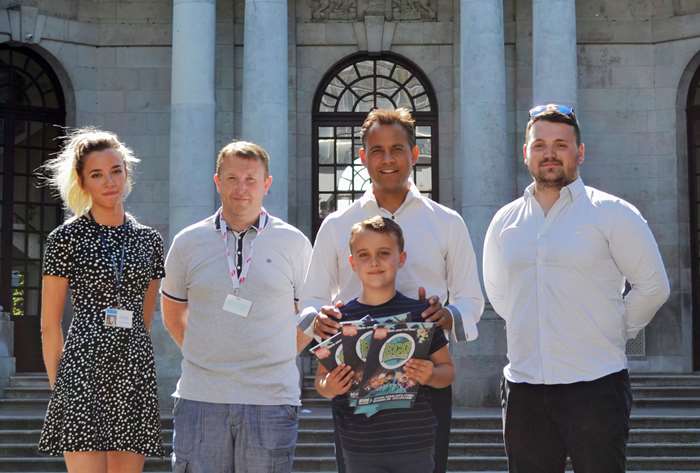 With more than 100 school visits every year, Williamson Park is looking to lead the way in educating children how to be Eco Heroes and help save the planet.
From plastics to pollution, from energy to extinction and from food waste to rain forests, Williamson Park is inspiring a green generation by providing special Eco Hero lessons and education packs to the hundreds of school children who visit the park each year.
It's the latest step taken by the park to operate sustainably and reduce its carbon footprint.
Biodegradable coffee cups have been introduced and measures taken to eliminate the sale of non-recyclable single-use take-out cups, slush cups, plastic straws and cutlery.
These products have been replaced with fully compostable 'vegware', vegetable oil, paper and bamboo products as part of a wider campaign by Lancaster City Council, which owns and operates Williamson Park, to tackle the scourge of plastic waste.
Plans are also being drawn up to install free water fountains in the park so people can top up their refillable water bottles.
Coun Brendan Hughes, Cabinet member with responsibility for parks and open spaces, said: "We all have a role to play in the reduction of plastic pollution and through a few simple changes, Williamson Park is setting a great example of how that can be achieved.
"We're delighted to be able to team up with the Eco Heroes and work with them to help the next generation be more conscious of the effect we have on the planet and the changes we need to make."
Stephen Parkinson, co-founder of the Eco Heroes, added: "Anyone can be an Eco Hero and it's really easy to do. Simple actions like using a refillable water bottle or coffee cup makes a huge difference. We're inspiring a green generation of children to create a movement of Eco Heroes around the world. Now thanks Williamson Park, Lancaster thousands of children will be inspired to become Eco Heroes."
Anthony Taylor from Empine Group – printers, said: "Williamson Park is working with us to print their materials on recycled paper using the very latest in chemical free vegetable inks. These Eco Hero resource packs are printed this way and we're now looking at all the Park's materials being printed in this way."
Last updated: 09 July 2018