City council staff give the gift of life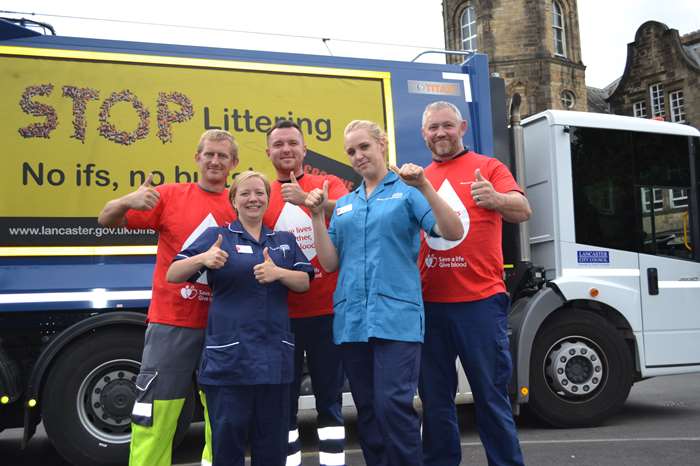 Lancaster City Council is encouraging residents and businesses to follow the lead of its staff and donate blood.
The city council has formed a partnership with the local NHS Blood and Transplant team which has so far seen 42 members of staff sign up to give blood, many for the first time.
Special blood donation sessions were arranged and promoted in-house, with staff being encouraged to take part
Further sessions are being organised in the coming weeks and months.
The partnership was the inspiration of Alison Barker from the council's HR team, who herself recently gave blood for the 10th time.
She said: "You never know when you or a loved one might need blood, so it is vitally important to maintain those stocks.
"At the moment only 5% of the UK eligible population donate blood and as one of the district's largest employers, we were keen to get the message out and encourage staff to get involved.
"I was overwhelmed with the positive reaction of staff from across the council and we managed to fill all the slots we were given by the blood donation service really quickly."
You can give blood if you:
• are fit and healthy
• weigh between 7 stone 12 lbs and 25 stone, or 50kg and 160kg
• are aged between 17 and 66 (or 70 if you have given blood before)
• are over 70 and have given blood in the last two years

To find out more about more visit www.blood.co.uk.
Last updated: 10 September 2018