Have you renewed your garden waste subscription for 2019/2020
Residents who want to avoid several trips to the tip this year with their garden waste may wish to subscribe to our garden waste collection service for 2019/20.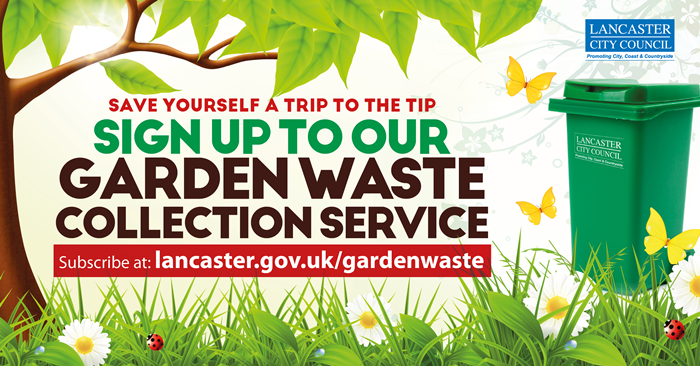 During its second year of operation, the subscription service was used by more than 21,000 households, with some residents sharing bins with neighbours to halve the cost. Others households with gardens chose to use alternatives such as home composting or preferred to take their garden waste to a household waste recycling centre themselves.
For 2019/20, the subscription cost remains at £40 per bin, for collections from 1 April 2019 to 31 March 2020.
Residents already subscribed to the service should have received an email or letter with instructions on how to quickly and conveniently renew their subscription. Those who haven't and new subscribers should visit www.lancaster.gov.uk/gardenwaste to sign up to the service beginning on April 1. Those who already use the service are being advised to re-subscribe by the end of February to ensure a continuous collection service.
Residents who no longer wish to use the service do not need to do anything – their subscription will cease on March 31 and they will no longer receive garden waste collections.
Last updated: 19 February 2019