Morecambe shortlisted for £675m high street revamp fund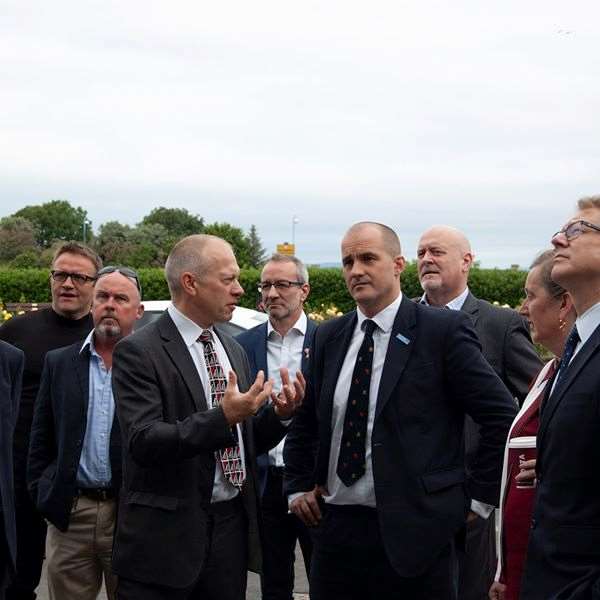 Morecambe is one of 50 areas around the country to have gone through to the second phase of a multi-million pound fund to transform their high streets and make them fit for the future.
The successful towns will now receive up to £150,000 of new funding to work up detailed project proposals, based on their initial plans. This could ultimately lead to the town receiving up to £25million to transform the high street.
In Morecambe, the bid that won through to the second round focused on five project proposals:
Project 1. Arrival. Make a welcoming arrival experience for people by reconfiguring land use and redevelopment around the train station to make place.
Project 2. Making a Contemporary Heart. Reimagining and redeveloping land to make a contemporary heart for Morecambe. Scope to make place, to incorporate iconic buildings such as the Winter Gardens and the Platform.
Project 3. Victoria Street – New Main Street.
Project 4. Morecambe Arndale. To reinforce the Arndale area as a community hub and place for business, markets and leisure.
Project 5. Promenade Park. Changes to further enliven the seafront recreation offer to attune it to Eden North and improve connectivity to the town centre.
Councillor Erica Lewis, leader of Lancaster City Council, said: "Developing a thriving and sustainable high street is key to the wellbeing of every town and this announcement is another step closer to achieving that goal. These are exciting times for the Morecambe.

"The opening of the Bay Gateway has unlocked the town's potential for investment, and the exciting plans for Eden North will do so much to support regeneration and job creation. We are delighted to receive this funding to support our ongoing work with residents, businesses and community organisations in developing exciting plans and dynamic action that will strengthen the town's economy for generations to come."
High Streets Minister, Jake Berry MP, who announced the news at event held in Morecambe on Friday (July 5) added: "High Streets are a crucial part of our local economies and people care about them because they are also the centres of their community.

"But we recognise that changing consumer behaviour and the rise of online shopping presents a significant challenge and that's why we are taking action to help them evolve.

"Many of our high streets are successfully re-inventing themselves and with these new plans now in development, local leaders, who know their areas best, will be driving forward the transformation of their town centres into further great success stories."
Future High Streets Fund announcement
Jake Berry visits Morecambe to announce it is through to the second stage of the Future High Streets Fund
---
Last updated: 05 July 2019