Parking charges suspended in Lancaster City Council car parks
Pay and display parking charges have been suspended in all of Lancaster City Council's car parks until further notice to help key workers fulfil their roles.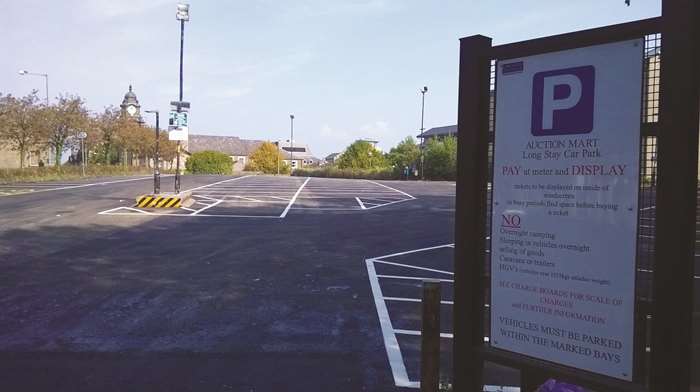 Non-essential travel should of course be avoided, but there are many key workers who still need to travel every day, such as those in the NHS who are providing vital care, and the emergency services.
Suspending charges will assist these workers to provide their vital services, as well as reducing contact with pay and display machines, further helping to limit the potential spread of coronavirus. It should also reduce pressure on residential streets, with key workers being able to park closer to their places of employment. [A note for permit holders]
Councillor Dr Erica Lewis, leader of Lancaster City Council, said: "We should all be avoiding non-essential travel, but many key workers still require their own car so they can continue to provide the services we will need to get through this pandemic. With this decision we are ensuring there are now thousands of free parking spaces available to the people who are working so hard to keep us safe."
Please note that this measure only applies to Lancaster City Council's own car parks – other operators will have their made own decisions and it's recommended that you check when parking your car.

Charges will initially be suspended while the non-essential travel ban is in place, and will be reviewed as the government issues new guidance on travel.

A full list of car parks is available on the city council's website at Lancaster.gov.uk/parking.
Permit holders
Following the recent decision to suspend parking charges to provide support for key workers during the coronavirus pandemic, we've had some queries from permit holders.
Our priority was to ensure we had support in place for key workers as quickly as possible, so we do not have answers to many of the issues that have been raised so far. As movement restrictions start to be lifted we will be in a better to position to advise permit holders, but the current position is as follows:
New permits are not being issued and existing permits will be valid until further notice.
The exact payment structure for direct debit customers who pay by direct debit, or who have already paid upfront, is yet to be agreed. We will be in a better position to do so once movement restrictions are lifted.
We will advise permit holders directly when further becomes available. Please bear with us as our parking staff are supporting the council in delivering the council's response to coronavirus and we will not be able to respond to your queries in our usual timescales.
Last updated: 27 March 2020