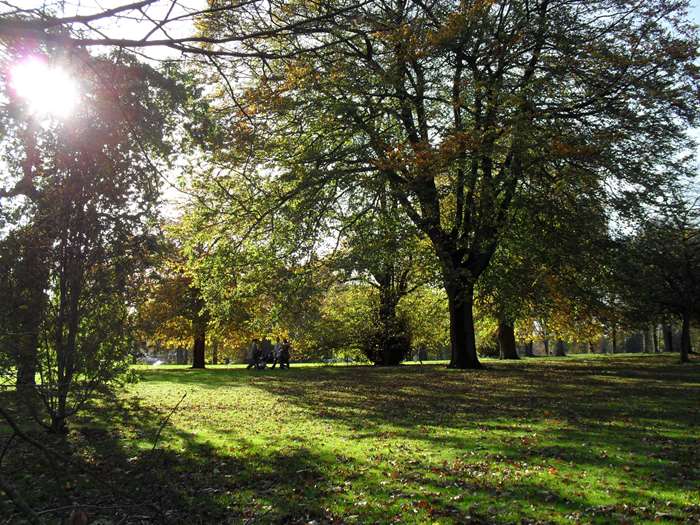 Sign up to our newsletter
The first edition of the Ryelands Park community newsletter (PDF, 8.4MB) is out now. To receive future editions by email please sign up to our mailing list.
Park development
Lancaster City Council, Lancashire County Council, and the Friends of Ryelands Park are working together to help improve the park.
The partners have put together a plan for the future of Ryelands Park based on the views of local residents. The final plan enables us to secure funding to carry out improvements to the park.
Lots of ideas have been put forward and it is hoped that in the future the park will offer more for a wider variety of people and age groups. Just some of the elements of the plan include a BMX track, adult exercise area, community garden and cafe.
2014: Established wild flower garden and orchard
2013: Work started on the development of the adult health trail
2012: The accessible play area was delivered
Park location
Ryelands Park is located on the main A6 road just to the north of the city across the river Lune.
The park was given to the residents of Lancaster by Lord Ashton, a local industrialist, whose family home was Ryelands House.
Facilities
Three football pitches for hire
All-weather multi games area marked out for tennis, basketball and 5-a-side football.
Accessible play area
Changing facilities
Please contact us for further information.
Do you want to help?
If you live near or use the park, or have memories or stories about it, and you care about its future, we want to hear from you. The Friends of Ryelands Park are always pleased to welcome new volunteers. They hold a regular work session on the first Sunday of each month at 1:30pm as well as regular planning meetings.
You can contact the group through the Facebook page or directly through the council
Take Pride in Your Park
The Friends of Ryelands Park organised a litter pick to launch Lancaster City Council's Take Pride in Your Park campaig. Click here to watch a video and find out more about the campaign
Tell us what you think of the park by completing the Park Health Check.
Last updated: 13 October 2016