Splash Park
The Splash Park is a fun, outdoor water park for children situated in Happy Mount Park, Morecambe open from May - September each year.
The Splash Park is now closed but will be back open again May 2019!
Come and cool down in our interactive surface, multiple water jets are activated by buttons, so children of all abilities will be able to activate the sensor operated water jets on this brightly coloured interactive installation. The Splash Park is built on an outdoor soft play surface, so wheelchair users can access the fun. Get ready to get wet though, because once you're in the splash zone there will be water everywhere!
Amongst the water jets a carousel of buckets spills water from above, a water arch sprays all who move through it, and cannons soak all those enjoying the watery fun.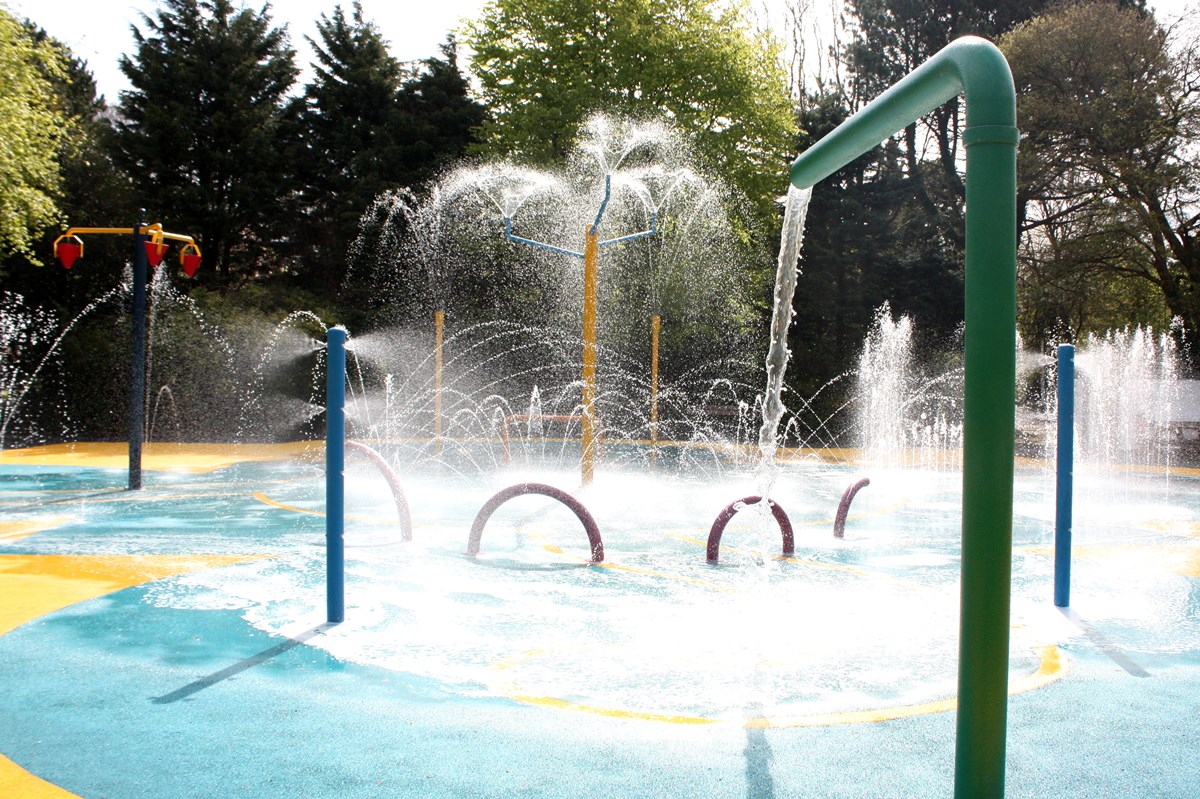 Admissions
Entry to the Splash Park costs £1 per person (including adults) for one of the 4 daily sessions. Sessions can be booked in advance on the day and users will be provided with a date stamped coloured wristband after booking at the park kiosk.
Sessions are limited to 400 people so that we don't exceed a safe capacity, as well as not putting too much of a demand on the pool system itself. The Splash Park operates a very similar system as at other swimming facilities, so the water is filtered and chlorine added to keep it clean and safe. If too many people use the facility at one time, the water can't process fast enough!
Session times
Below are the new sessions times for the Splash Park. You will be issued with a coloured and date stamped wristband corresponding to the colours below:
10:30am – 12:15pm Yellow
12:30pm – 2:15pm Green
2:30pm – 4:15pm Blue
4:30pm – 6:15pm Purple
Advance School Group Bookings
We have introduced an advance booking system for schools. Schools should submit a booking form (DOCX, 21KB) with the required date and admission time, and the details will then be put into the diary. They can either pay on the day of the visit or invoiced for the visit.
FAQs
Last updated: 26 September 2018