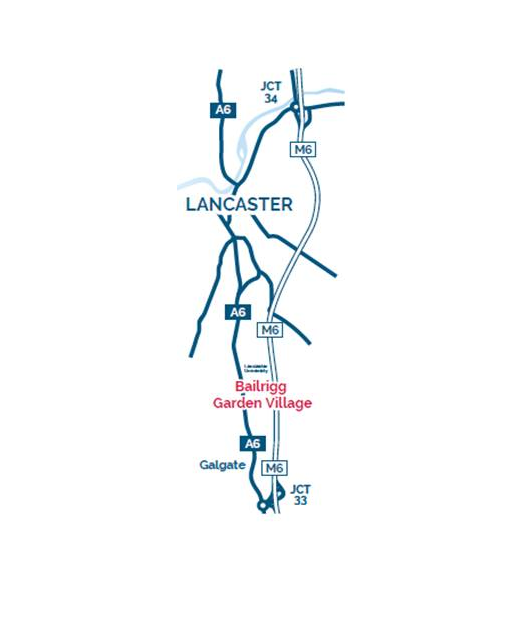 Lancaster City Council plans the Bailrigg Garden Village to be a new self-contained settlement of around 3,500 homes with a target for some 2,000 jobs in South Lancaster - a place for living and a focus for sustainable growth in conjunction with the expanding Lancaster University - The Times and Sunday Times University of the Year 2018.
The garden village is to be one of fourteen in a wave of new garden villages identified by the Government across England which will focus on the delivery of high quality development with strong links to a series of open spaces and the wider countryside. The council's Regeneration and Planning Service is leading on preparations for the Garden Village. The council is working closely with Lancashire County Council to plan and deliver necessary infrastructure and is advised by Homes England on all matters to help facilitate the delivery of new homes. The Lancashire Enterprise Partnership (LEP) are key supporters of the project for the growth that it can deliver to the area.
The council advances the Bailrigg Garden Village as part of its preparation of a Local Plan for Lancaster District which it seeks to adopt in 2019. The Local Plan via the Strategic Policies and Land Allocations DPD (Draft Publication Version, February 2018), sets out the council's requirement for 12,000 new homes across the district to be delivered alongside opportunities for growth which could support 9,500 FTE jobs in the plan period until 2031.
Last updated: 30 October 2018