Physical Activity Programme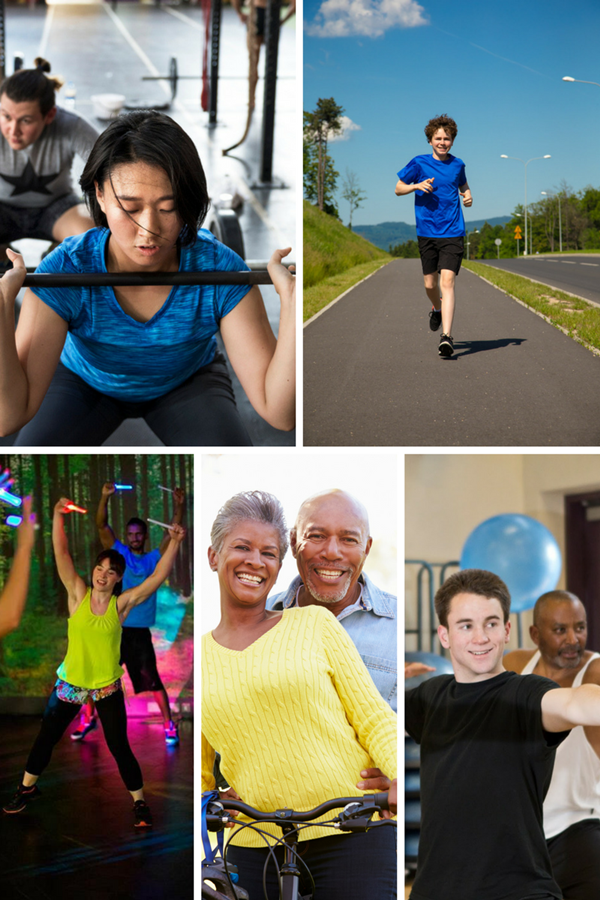 It's time to move… and we can help!
We can help you back into exercise. Our 12 week physical activity programme is specifically and individually designed to benefit your health, fitness and medical conditions.
If you are accepted onto the programme, you will be entitled to 1 FREE gym / swim session, fitness class or Feel Good Suite Session per week for 12 weeks.
If you would like to do any extra fitness classes or gym/swim sessions, you can also take advantage of reduced prices for these during the 12 week period - £5.50 gym, £2.20 swim, £3.30 fitness class. Please note additional Feel Good Suite sessions are not available.
Gym
Access the newly refurbished 100 station gym at Salt Ayre Leisure Centre.
Swimming
Take advantage of the public swimming sessions at Salt Ayre Leisure Centre, Carnforth Swimming Pool or Lancaster University.
Fitness Classes
Participate in a range of fitness classes at either Salt Ayre Leisure Centre, or Lancaster University.
Feel Good Suite
Lose weight, get in shape, improve mobility, tone up and improve strength in the Feel Good Suite at Salt Ayre Leisure Centre, using specialised Shapemaster low impact equipment, designed for anyone regardless of age or disability.
Physical activity and exercise can benefit your health in a variety of ways:
Reduce your risk of a heart attack and decrease your risk of raised blood pressure
Promote healthy blood sugar levels to prevent or control diabetes
Can help protect against osteoporosis
Reduce the overall risk of cancer
Improve good cholesterol levels and reduce bad cholesterol levels
Boost self-confidence and help to prevent the onset of depression
Can help decrease stress and anxiety levels
Can help you lose or maintain weight
In order to be accepted onto the programme, you must meet a set criteria based on your current fitness; you must be completing less than 30 minutes exercise three times per week. If you suffer from any additional illness or injury please speak to a member of the Active Lives team, or your doctor, to discuss if you are eligible for the programme.
If you think that you meet the criteria outlined above, you are able to self-refer onto this programme by completing the following self-referral questionnaire.
Once you have completed your self-referral, a member of the Active Lives Team will be in touch to discuss your submission and advise on the next steps to joining the programme.
Last updated: 01 May 2018