Luneside East Regeneration Project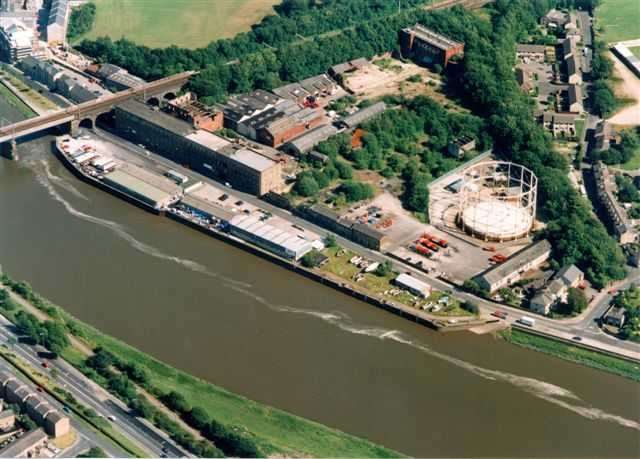 The Luneside East Regeneration Project will create a new quarter of the city with a mix of housing, commercial space, high quality open spaces and walking and cycling routes.
The development aims to be a landmark in urban regeneration and high quality design and be an exemplar of sustainable development.The council has been working to bring forward a redevelopment of the Luneside East site for many years.
Thanks to a £4m loan from the Lancashire Enterprise Partnership's Growing Places fund (administered by Lancashire County Council), our developer partner Luneside East Limited have demolished unfit buildings and cleaned up contaminated ground. Luneside East Ltd is a joint venture partnership between Northpoint Developments Ltd (formerly CTP Ltd) and Development Securities PLC.
Following this, Persimmon Homes have been granted planning permission to build 149 dwellings on part of the site and earlier this year Luneside East Limited submitted a planning application for the demolition of the existing mill building, conversion of the existing pump house and erection of 3 buildings with commercial uses on the ground floor and student accommodation on the upper floors.
The site
A seven hectare site located on the south banks of the River Lune on Lancaster's historic St George's Quay. It is an excellent location on the riverside, minutes' walk from the city centre and linked to the historic castle area by a large area of greenspace at Quay Meadow.
A long history of industrial use on the site led to significant land contamination and the site being in a very poor condition. Over time, the site became largely vacant and derelict and acted as a physical barrier between the vibrant city centre and under achieving disadvantaged areas to the west
The vision
The project vision is to create a new mixed use neighbourhood well connected to its surroundings with housing, offices, local shops and leisure outlets, new high quality open spaces and walking and cycling routes.
As an extension to the historic quay it should add to the successful riverside scene. The development should change community and investor perceptions of the Luneside area and open the door to the wider regeneration of the area.
The project
The council has long recognised that public intervention is required to bring about redevelopment of the site. We secured some £10 Million of public funding and acquired the whole site and worked with National Grid to de-commission and remove the operational gasholder. Our developer partner is responsible for realising the project, working with other developers as appropriate.
The site benefited from funding from the North West Regional Development Agency, Homes and Communities Agency and the European Regional Development Fund.
Lead developer – Luneside East Limited
Luneside East Limited (LEL) is a joint venture of Northpoint Developments Ltd and Development Securities Plc.
Northpoint Developments Ltd
Manchester based Property Development and Investment company Northpoint Developments Ltd (formerly CTP Ltd) takes the lead and has an enviable track record of development throughout the UK spanning some 20 years. The company are specialists in urban regeneration and their work includes The Round Foundry, Leeds, Wigan Pier Business Park, Wigan, The Tower Wharf, Chester. For more information visit the Northpoint Developments Ltd website
Development Securities Plc
Development Securites Plc is working in partnership with Northpoint Developments Ltd. It is a substantial development and investment company which has brought many award-winning developments to life through successful partnership with companies such as Northpoint Developments Ltd. For more information visit the Development Securities Plc website
---
Further information
Please call Julian Inman on 01524 582336 or email regensupport@lancaster.gov.uk
---
Last updated: 26 February 2018