Centenary House / Co-op Building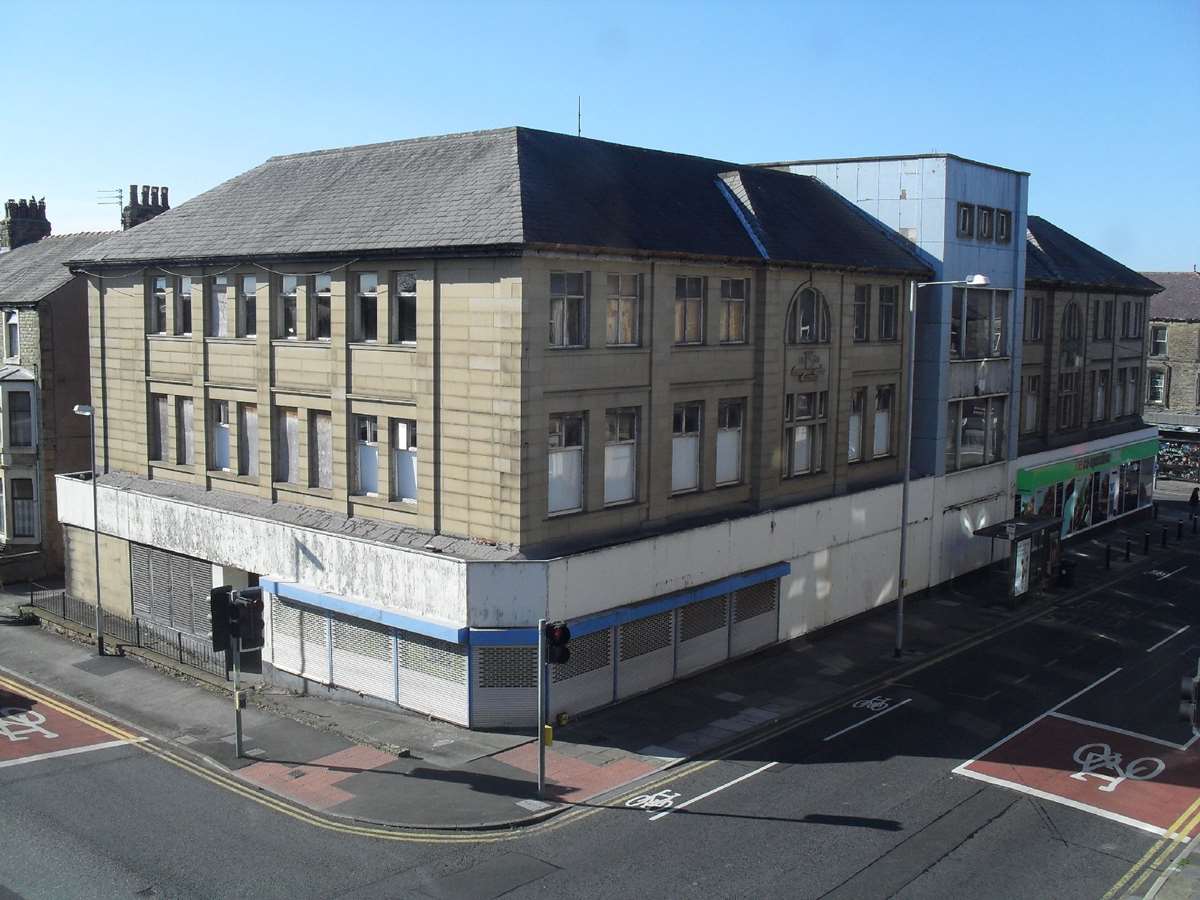 The aim set out in the West End Masterplan is to refurbish the existing building and bring it back into positive economic use. Securing investment to bring forward this project is considered as a high priority.
The building is a large former department store of 3,000 square metres of unencumbered floor space which could lend itself to flexible sub-division for a variety of uses. The majority of the building is vacant except approximately half the ground floor that is occupied by the Co-Op Late Shop.
The preferred option is to convert the building into flexible business accommodation along with other viable uses. It has potential to provide space for new businesses incubation, grow-on business, social enterprises and training/employment skills. The project could enable the development of economic opportunities in an area that suffers high levels of worklessness and low wages. The building's prominent location means its reuse could assist place making and environmental improvement.
The council has investigated a number of development options for the building, both independently and with prospective developers. The potential uses explored have included:
Commercial use, both flexible business and workshop space;
Residential apartments and mixed commercial and residential;
Educational use.
The work already undertaken provides building surveys, measured plans, refurbishment costs for the range of different uses and economic appraisals of likely rental income levels that provide a good starting point for considerations for future redevelopment.
The council has been approached by the Exchange Creative CIC to investigate the potential for flexible workshop and business space for creative businesses. Together an initial bid has been submitted to the Coastal Revival Fund to try and secure funding for feasibility studies to develop this into a costed
proposal and business plan. Alongside this the council has match funded the bid to undertake some stabilisation works to the building.
Centenary House 'Department Store' aims to be a hub for community led business and enterprise start-ups with shared infrastructure and the associated benefits of cross-trading and opportunities for professional development, business support services and shared resources. It will support businesses that require their own space that want to work collaboratively, be part of a wider network, infrastructure and in effect, social movement.
Last updated: 12 October 2018