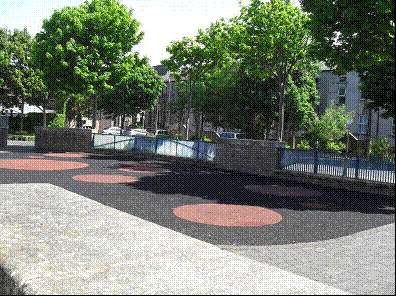 The West End Masterplan seeks to define the heart of the West End, providing a core area that clearly integrates with the coast. The local centre predominantly consists of small retail units centred on Regent Road and Yorkshire Street, as well as on Albert Road and Claremont Road.The first phase of commercial core improvements has seen a major public realm scheme undertaken along Yorkshire Street.
Improvements to the commercial core area will be undertaken on the basis that any opportunities for investment into the public realm can deliver core economic outputs. However, it is recognised that securing investment to bring forward actions to improve the retail area will be difficult in an era of constrained public funding.
At the request of local traders and the West End Partnership improved signage was Installed in 2010 to direct shoppers to the available on street parking and also
the Yorkshire Street shops.
Local traders are very supportive of additional car parking that is well signed and close to the shops. The traders also require parking as the residents' parking scheme and 1 and 2 hour restrictions can make running a business, especially as sole trader, difficult
Following a report to Cabinet in 2010 which reviewed play provision, the dated play equipment on Parliament Street was removed. The opportunity has been taken to propose a temporary car park for the site. Council has approved the provision of a temporary parking area is approved to enable demand for a permanent car parking facility to be demonstrated
The council has also agreed that government awarded Empty Shops Funding can contribute towards the new facility which will cost around £24K. Officers are working with local traders and the West End Partnership to define an appropriate parking control regime and to seek input on design/access matters.
Last updated: 16 February 2016