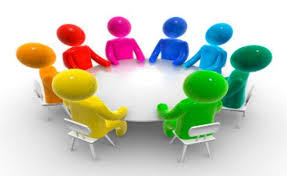 We are committed to ensuring that consultation and engagement lies at the heart of how the council works. For further information about our consultations please visit our list of current consultations below or contact us via email at haveyoursay@lancaster.gov.uk.
Local Plan for Lancaster District Have Your Say
Lancaster City Council is currently consulting on the Local Plan: The draft Strategic Policies and Land Allocations Development Plan Document (DPD), accompanied by a policies map, shows sites that will be developed or protected from development. The revised draft Development Management Development Plan Document (DPD), provides the policies which are used to consider planning applications. All documents relating to this stage of consultation and how to respond can be found here.
Planning Application Validation Consultation
Lancaster City Council publishes a Planning Application Validation Guide (PAVG) to advise and inform planning applicants of the content considered necessary to accompany their planning applications. The consultation deadline for comments is Friday 31 March 2017. Find out more .......
Lancaster City Vision
We'd like to hear your views on how we could improve Lancaster's attractiveness as a place to visit, live, work and invest in. More details.....
---
---
Last updated: 08 February 2017