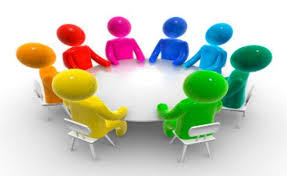 We value your views on our services and future proposals to help to ensure that we provide customer focused services, offer value for money and meet the needs of people who live, work and visit the district.
For further information about our consultations, please visit our list of current consultations below or contact us at haveyoursay@lancaster.gov.uk
Help us shape how we deal with future complaints
Please spare five minutes to complete this short survey. The results will be reported to a Customer Service and Future Complaints Task Group on 1st August 2018, who will consider how this information could be used to improve how we deal with future customer complaints.
Local Plan/Planning Policy Consultations
Wray with Botton Neighbourhood Plan Submission - Responses are invited by Monday 23 July 2018
For further information view our planning policy consultation page
Lancaster City Council Residents Survey
Please spare five minutes to complete the Lancaster City Council residents survey and have your say about your local area, the council and some of its services. We would like to know how satisfied you are and if you think that you are getting value for money as a resident of the Lancaster District. Services being monitored include street cleanliness, parks and open spaces, refuse collection and household recycling. This is an ongoing survey which will be reviewed on a regular basis and reported annually. The results will be monitored to help to review how the council is performing and the results of the questionnaire may prompt further investigation with customers and staff.
Park Health Check Survey
Please spare 6 minutes to complete the Park Health Check survey and have your say about your Lancaster Distict parks. Your feedback will help us to maintain, manage and improve your parks.
Closed Consultations
Consultation
Details - Next Steps
Council Plan 2018-2022

The Council Plan will be submitted to the Council meeting on Wednesday 18 July 2018 for consideration and approval. Once it is approved it will be published as a foundational part of the Council's Policy Framework to inform future decision-making. The Plan will be reviewed annually, so please continue to provide any comments or feedback to chiefexecutive@lancaster.gov.uk.

Canal Quarter Principles

Consultation responses are currently being considered.

The first stage is to agree a broad set of key principles that will underpin a future development framework and masterplan for the area around the old Mitchell's Brewery site and adjacent car parks with an exciting new mix of uses, including housing and business opportunities combined with retail space. A full public engagement strategy is being drawn up, which will set out how the council will keep everyone informed and how people's views will be taken into account moving forward. More details here...

Local Plan/Planning Policy Consultations

Please view the Planning Policy Consultation web page.
---
Last updated: 16 July 2018