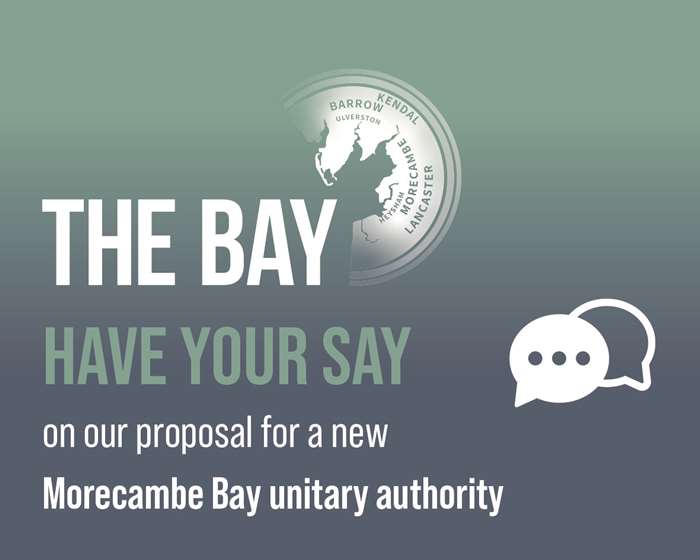 An outline proposal to create a new unitary authority around Morecambe Bay has been submitted to Government.
The proposal was agreed by extraordinary meetings of the Full Councils of Barrow Borough Council, Lancaster City Council and South Lakeland District Council on November 5.
A new Bay authority could merge the three district councils and draw down certain powers from the county councils, to create a new single tier authority for the area responsible for local government functions.
Last month Government sent letters to councils in Cumbria inviting submissions on 'locally-led proposals for unitary government'.
The formal invitation from Government is the first step in the legal process towards restructuring. A final more detailed case must be submitted to Government by 9 December. After that Government will decide which proposal to take forward.
We are now inviting feedback on the Bay unitary proposal that can be included in that more detailed case, and the information on this page provides more information about the proposal.
Please let us know what you think and take our online survey to give us your views. More information is below, or we've summarised it in our one minute read (PDF, 105KB).
Further information
Last updated: 19 November 2020