Adventure playground proposal in Williamson Park
Lancaster City Council is currently working on proposals for an exciting new woodland adventure playground in Williamson Park. Following consultation in late 2019 we took on board everyone's comments and have fed these into further feasibility work.
Based in the southern tip of Fenham Carr, the vision for the flagship attraction is to create a series of woodland structures connected by a variety of raised walkways, bridges and tunnels with integrated play equipment such as slides, nets, tunnels and ladders.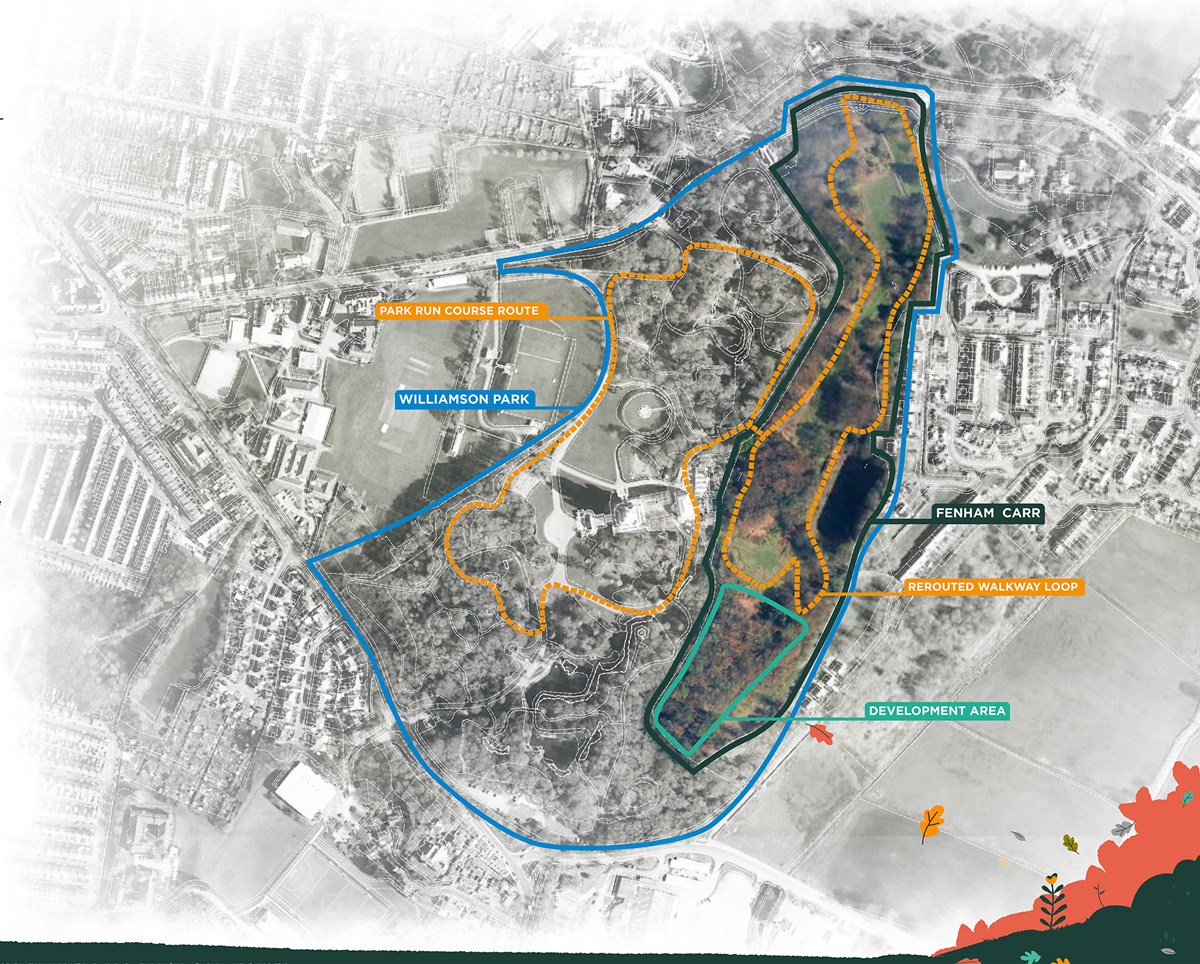 Lancaster City Council is working with award-winning playground design and build company, Cap.co, who have extensive environmental credentials with experience in delivering exciting and unique places and spaces across the country.
The Vision
Exciting plans for Williamson Park, allowing Lancaster City Council to own and run the city's unique, bespoke and exciting outdoor family attraction.
Designed and built by nationally recognised and awardwinning adventure play specialists
Light touch development, sensitively respecting and utilising Williamson Park's natural assets
Using and enhancing Fenham Carr's existing topography, trees and woodland setting
Health and wellbeing at the heart of the vision, developing imagination and encouraging children and families to spend time together in a natural wooded environment
Bringing much needed woodland and environmental management to this part of Williamson Park, providing additional funds for improvements elsewhere in Fenham Carr, specifically to increase biodiversity
Utilising around a fifth of Fenham Carr with the remainder remaining open for continued use by other park users e.g. dog walkers, runners and nature lovers
Real engagement with local schools, user groups and locals to help develop and create the attraction's own unique story
Part of wider plans to ensure Williamson Park is financially sustainable and becomes a nationally recognised tourist attraction
A series of extensive public engagement events to take place as plans evolve and develop. Details in the latest news release here
Cap.co's previous projects have included the Lost Castle attraction at Lowther Castle, Isle Be Wild at Brodick Castle on the island of Arran, The Knights Realm at Leeds Castle and the National Trust's Culzean Castle.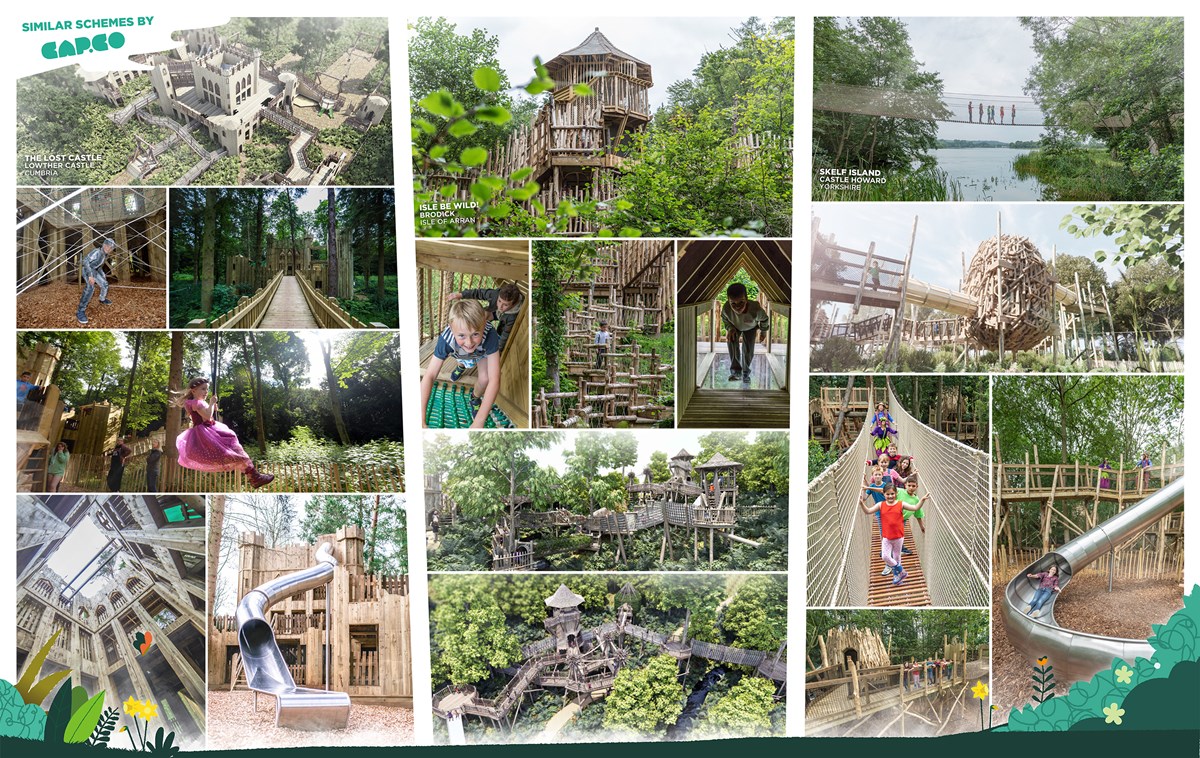 The proposals envisage around a fifth of Fenham Carr being used for the adventure playground, with the remainder still being available for dog walkers, park run, nature lovers and other park user groups.
The playground would be a paid-for attraction and while details of the entrance fee have not yet been agreed, it is likely that it would also include entry to the Butterfly House and Mini Zoo.
Proposals for the adventure playground are just the first step in the city council's plans to enhance the facilities at Williamson Park, in which the views of the public will continue to be integral.
Last updated: 21 August 2020