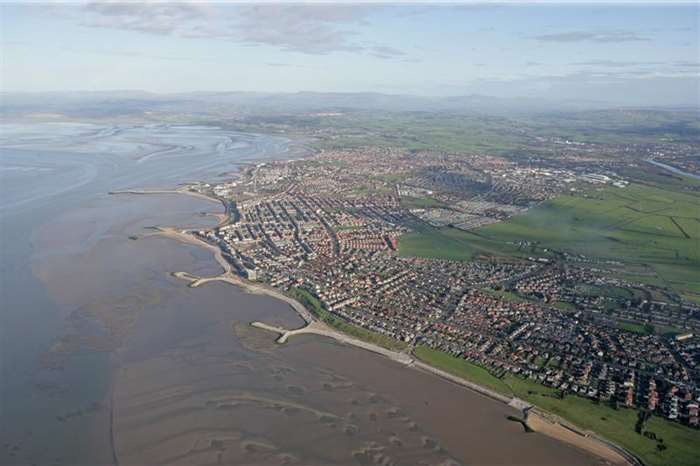 Current projects and responsibilities
Lancaster City Council is the coastal protection authority for the district. In this role, we undertake improvements and upgrades to existing defences and protection structures, and are involved in developing new schemes. We undertake inspections of our coastal assets in conjunction with The Environment Agency, to ensure that any damage is noticed at the earliest possible opportunity.
We are a lead authority for study work with links with DEFRA, the Environment Agency and Morecambe Bay Partnership in issues involving the environment and approach to the coastal strip We are responsible for the (now completed) phased improvement to the coastal protection of the Morecambe and Heysham frontages and for maintaining the banks of the River Lune on land owned by the council. We also work with Morecambe bay Partnership to provide local and strategic services to visitors, residents and businesses.
This year, construction work will begin to replace sections of the existing wave reflection wall, as part of a £10 million scheme.
Previous projects
The comprehensive improvement to Morecambe's coastal protection which began in 1989 is now complete, following the construction of the final two phases.
The £12m contract to carry out the final two phases was supported by grant aid from the Government and was carried out by Birse Civils under a partnering contract in line with the National Constructing Excellence initiative.
Phase 6
Phase 6 extends from the Battery to Whinnysty Lane and includes rock armour protection to the seawall, two rock breakwaters incorporating an angling jetty and improvements to the full length of the promenade. The contract was completed in January 2008.
The photograph below shows the two breakwaters and the skear on the seaward side of the Sunny Slopes Breakwater.
The creation of an artificial skear to replace the bird-feeding habitat covered by the footprint of the works was one of the first tasks completed.
Morecambe Phase 6 Coastal Defence Works - Further information
Phase 7
Phase 7 saw the placing of sand and cobble beaches to enhance the standard of coastal defence in four locations in Morecambe.
The sand beaches run from the Battery to Regent Road and Northumberland Street to Green Street. Calton Terrace to Broadway is part sand, part cobble and Scalestones point is cobble.
This photograph shows the new sand beach opposite the Eric Morecambe Statue.
Phases 6 and 7 were carried out by Birse Civils who registered the project with the Considerate Constructors Scheme.
Last updated: 09 March 2016