Jump, climb, slide, swing and explore at Energy, the latest (and most exciting) indoor soft play centre to arrive in the Lancaster district at Salt Ayre Leisure Centre.
Suitable for children aged 0 - 12 years* there is something for all ages, abilities and adventure levels, including a dedicated toddlers and babies section.
No need to book, just turn up and play!
(*All children must be accompanied by a responsible adult at all times. Max height of 148cm applies.)
Please note: Customers are not permitted to bring their own food or drink with them into the play area. Refreshments are availble to purchase from Refuel Cafe at the centre (necessary baby food is permitted).
---
Prices & Opening Times
£4 per child
Babies who do not use the main play area and are happy to stay and play in the baby section are free.
Play limitations of 90 minutes will be implimented during busy periods and at management descretion.
Opening Times
Monday - Saturday: 9am - 6pm
Sunday: 9am - 5.30pm
Bank Holidays: Centre closed
---
Creation Station - Family Fun Sessions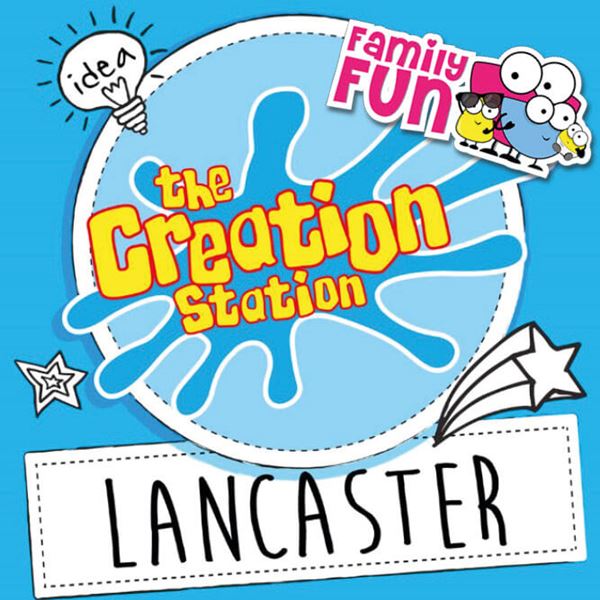 24th July, 7th Aug & 21st Aug
9.30am - 10.30am or 11am - 12pm
£6 per child, adults go free.

A fantastic kids arts and crafts class, suitable for girls and boys aged 2 to 11 years.

Unlike many other activities, there's no problem with siblings of different ages. This class is perfect for your whole family to spend quality time together; to be creative individually and also as a team. It especially gives you the opportunity to see how awesome your children are in a different environment!

Please note children must be accompanied by an adult at all times, maximum of 2 adults per child.

Themes for each of the events will be as follows:

24th July
'Day at the Beach': edible sand (primarily for babies to play with), Play-Doh ice lollies and ice creams, funky flip flops using footprints and beads, big beach painting, small beach painting with footprint sea creatures

7th August
'The Animal Kingdom': comb painting zebras, making a Crusha cat (includes a free sample of Crusha milkshake), animal cressheads, bubble wrap crocodiles, clay animals, big painting (farm/jungle)

21st August
'Castles, Knights and Princesses': crowns, shields, castle pictures, pennant flags, big castle painting

Book your tickets today!
---

Energy Zappers
A fun play session for little people and their parents, join us for Energy Zappers every Monday & Friday 9.30am - 11.30am, and Thursday 12.30pm - 2.30pm (term time only).
Suitable for pre-schoolers aged 0 - 4 years*
Just £2.50 per child
Jump, climb, slide, swing and explore the Energy indoor soft play centre then have a go at a range of 'learning through play' crafts, activities, songs and games (different activities each week).
*All children must be accompanied by a responsible adult. Juice and biscuits provided for the children. No need to book, simply turn up and join in.
---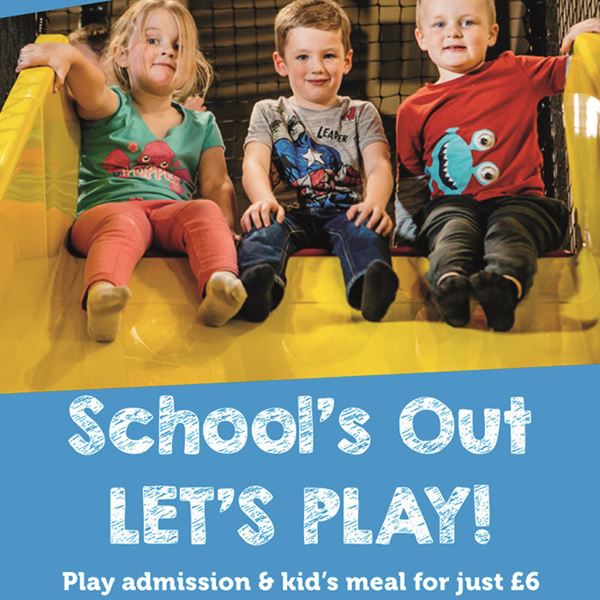 School's Out, Let's Play!
Every Friday, 3pm - 7pm
Play admission and any kid's meal from our Refuel Cafe Menu for just £6
What a great way to start the weekend!
---
Last updated: 01 August 2018