Team Building Corporate Days
Escape the office for a day to remember!
ENGAGE, MOTIVATE AND REWARD your team with a fantastic team building experience at Salt Ayre Leisure Centre for £50 per person.
TEST YOUR COURAGE with XHeight indoor climbing and Gravity outdoor flight tower. No prior climbing experience is needed, our dedicated team will 'show you the ropes'.
XHeight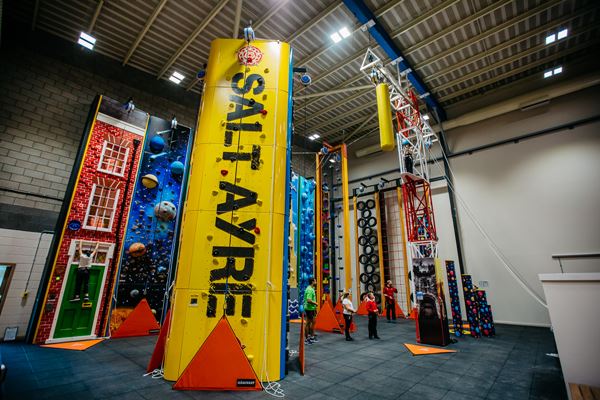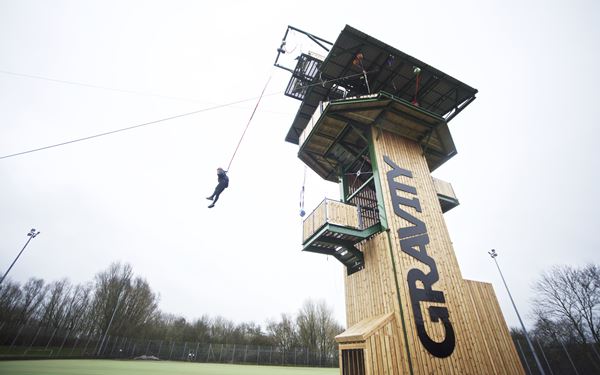 18 exhilarating climbing panels including Fireman's Rescue, The Race and Galaxia. XHeight provides an exciting introduction to climbing as well as a healthy workout. Suitable for all abilities. *Weight restrictions apply.
Gravity
Europe's first outdoor flight tower. Our fantastic multi-level tower is a must for adrenaline junkies with 6 possible descent options including - zip line and free fall. *Weight restrictions apply.
Create a day to remember and help promote:
•Team work
•Communication
•Trust
•Leadership
•Camaraderie
Package can include:
•Welcome refreshments
•XHeight indoor climbing session
•Buffet Lunch
•Gravity flight tower session
•Team building games and exercises led by dedicated instructors
•Private meeting / breakout room with projector and internet connection
Flexible packages available, our Business Development Manager will work with you to deliver a tailored day. Email Rachel Williams to discuss further via rwilliams@lancaster.gov.uk
Last updated: 22 June 2017