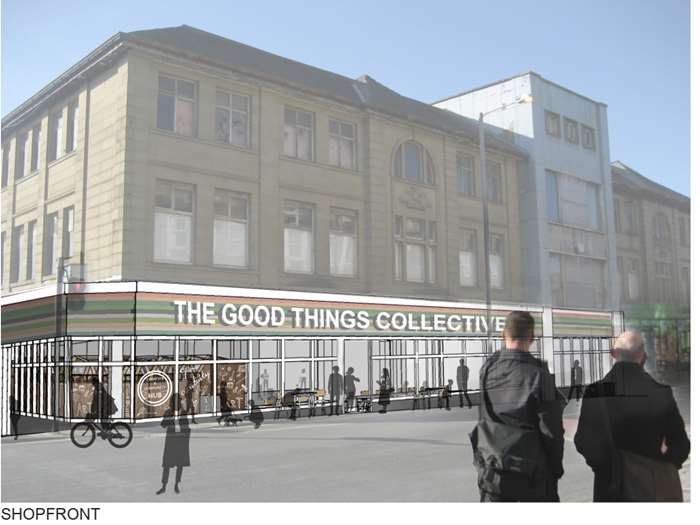 November 2018 Coastal Revival Fund grant of £40K for the Co-Op Department Store in the West End. The aim is to bring together everything necessary to present a viable business plan to future funders to refurbish Centenary House as a community led business/enterprise hub. The grant and £37K investment by Lancaster City Council will deliver:
Identify potential building users, occupants, functions and needs;
Produce costed architectural plans to RIBA Stage 4;
Produce a sustainable business plan;
Establish a community based organisational structure and governance strategy;
Stabilisation works to prevent the building deteriorating and enable safe access;
Develop a funding strategy and secure necessary funding to deliver project.
Centenary House 'Department Store' aims to be a hub for community led business and enterprise start-ups with shared infrastructure and the associated benefits of cross-trading and opportunities for professional development, business support services and shared resources. There is a strong focus on creative and arts businesses, with the faciltiies geared towards shared resources and workshop space. It will support businesses that require their own space that want to work collaboratively, be part of a wider network, infrastructure and in effect, social movement. The aim is tackle the deep issues of deprivation suffered in the CCT, many of which are a result of economic circumstance.