Luneside East Regeneration Project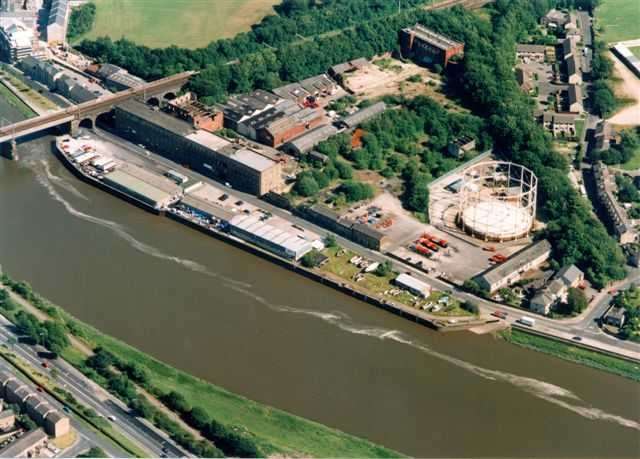 The Luneside East Regeneration Project will create a new quarter of the city with a mix of resdiential, commercial space, high quality open spaces and walking and cycling routes.
A seven hectare site located on the south banks of the River Lune on Lancaster's historic St George's Quay. It is an excellent location on the riverside, minutes' walk from the city centre and linked to the historic castle area by a large area of greenspace at Quay Meadow.
A long history of industrial use on the site led to significant land contamination and the site being in a very poor condition. Over time, the site became largely vacant and derelict and acted as a physical barrier between the vibrant city centre and under achieving disadvantaged areas to the west
The council has been working to bring forward the redevelopment of the Luneside East site for many years. We led on the project to assemble the site, acquiring the land from all parties, working with National Grid to de-commission the then operational gasholder and the Environment Agency to improve the sites flood defences. The site assembly project benefited from over £10 million of public funding from the European Regional Development Fund, North West Development Agency and Homes and Communities Agency.
The site assembly project also saw the appointment of the lead developer for the project, Luneside East Limited (a joint venture of CTP Ltd and Development Securities plc who are now known as U and I plc). Our developer partner is responsible for realising the project, working with other developers as appropriate.
Thanks to a loan from the Lancashire Enterprise Partnership's Growing Places fund (administered by Lancashire County Council), our developer partner Luneside East Limited have demolished unfit buildings and cleaned up contaminated ground and are now progressing with the development of the site.
Persimmon Homes have been granted planning permission to build 149 dwellings with associated landscaping and car parking. The scheme is currently being implemented
Luneside East Limited have planning permission for the demolition of the St George's Works mill building, conversion of the pump house and erection of 3 buildings with commercial uses on the ground floor and student accommodation. Construction is now underway and is scheduled to complete by summer 2020.
---
Last updated: 14 May 2019