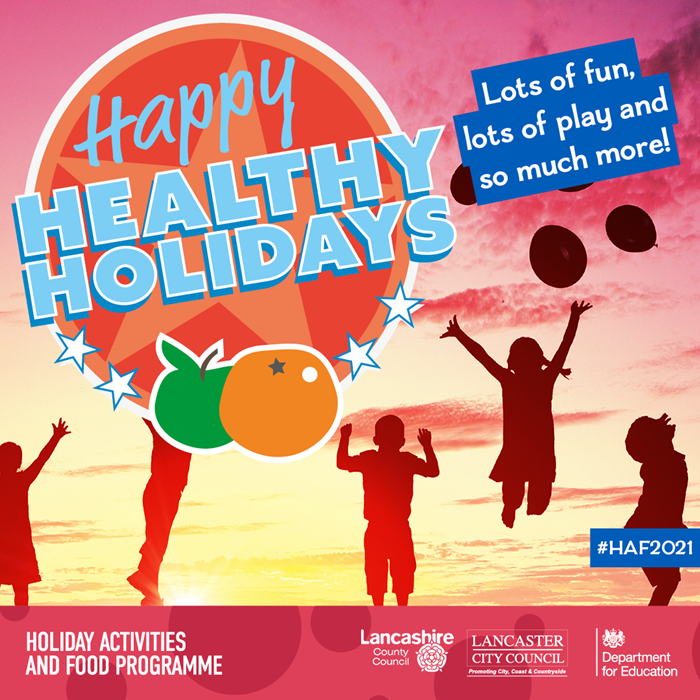 Children and young people receiving free school meals can sign up to a summer of fun with our Holiday Activities and Food Programme (HAF).
Funded by the Department for Education, 'Happy Healthy Holidays' provides a great opportunity for local children and young people who are eligible for benefits-related free school meals to get out and about, get active and meet new friends. The sessions include a variety of fun activities alongside a nutritious meal each day.
The programme includes specific provisions available for children with SEND or additional needs, at no cost to you.
Activities are being delivered by a whole host of providers (listed below) and run until 31st August.
The booking details for each provider is different so please click on the links for more information and who to contact to reserve your place.
Paid for places are available in some of the clubs for children who are not eligible for benefits-related free school meals.
Bulk Ward Youth Work Partnership
CEEP and Lancaster Boys and Girls Club Summer Scheme
Unique Kidz and Co Holiday Club
Indigo Arts and Crafts Holiday Club
Stanleys Community Centre - Summer Scheme - fully booked
Bowerham Kids Club - fully booked
Scotforth Playscheme - fully booked
Ryelands Primary School - fully booked
Anyone with any queries on the programme can email HAF@lancaster.gov.uk and someone will be in touch.
Last updated: 20 July 2021