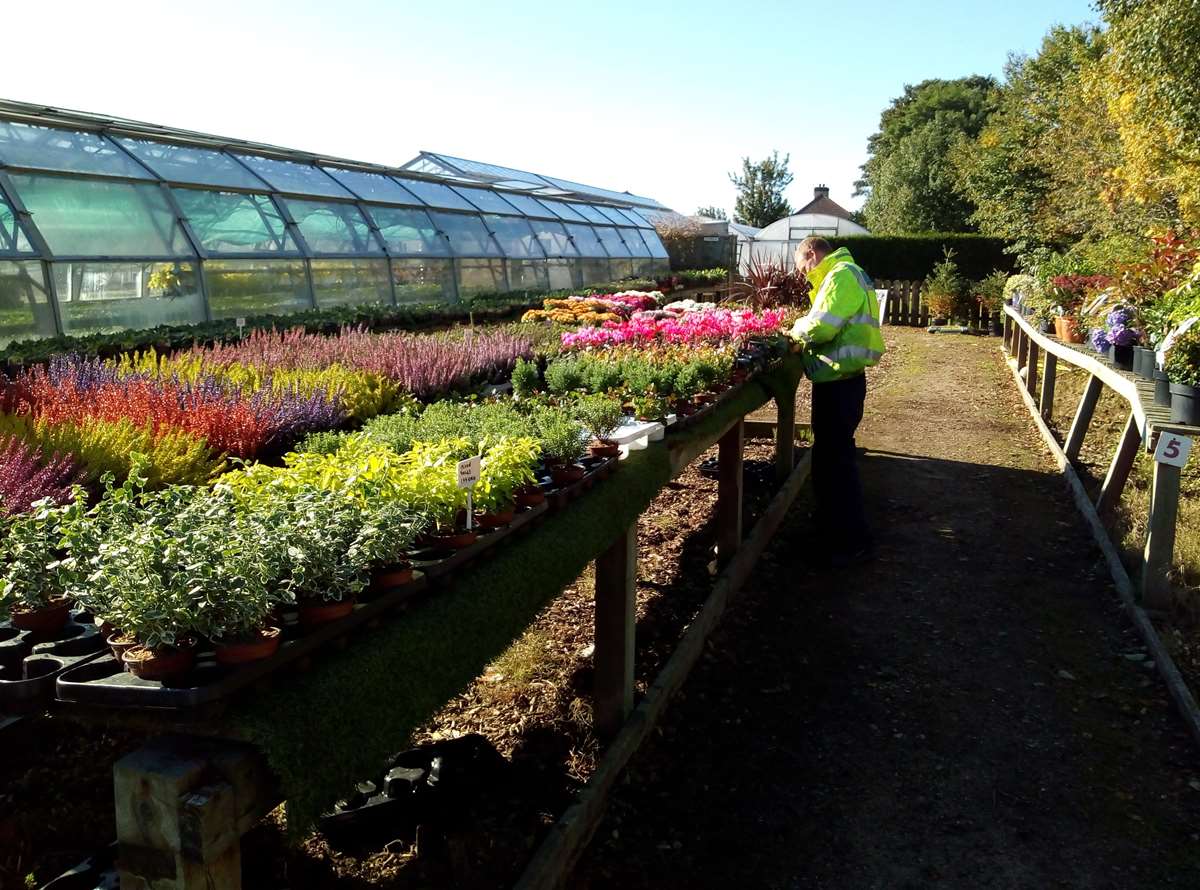 As well as providing the plants, trees and flowerbeds for the district's public parks and gardens and training opportunities for the long-term unemployed, secondary school children on work placement, and students from Lancaster and Morecambe College studying NVQ Horticulture, we also sell them to members of the public via our plant centre at White Lund Depot in Westgate, Morecambe.
During the spring/summer, the centre has a wide range of competitively priced plants, shrubs, trees, fruit and vegetable plants and hanging baskets for sale.
There's plenty on offer during the autumn/winter too to bring colour to your gardens on the darkest of days. These include winter pansies, cyclamen, primroses, heathers, forget-me-nots, garden chrysanths, wallflowers, polyanthus and a variety of shrubs.
Winter Price List
Cyclamen £1.99
Heathers £1.99
Garden chrysanths £1.99
6 packs of wallflowers £1.85
6 packs of winter pansy £1.85
6 packs of forget me nots £1.85
4 packs polyanthus £1.85
Shrubs various prices
CHRISTMAS OPENING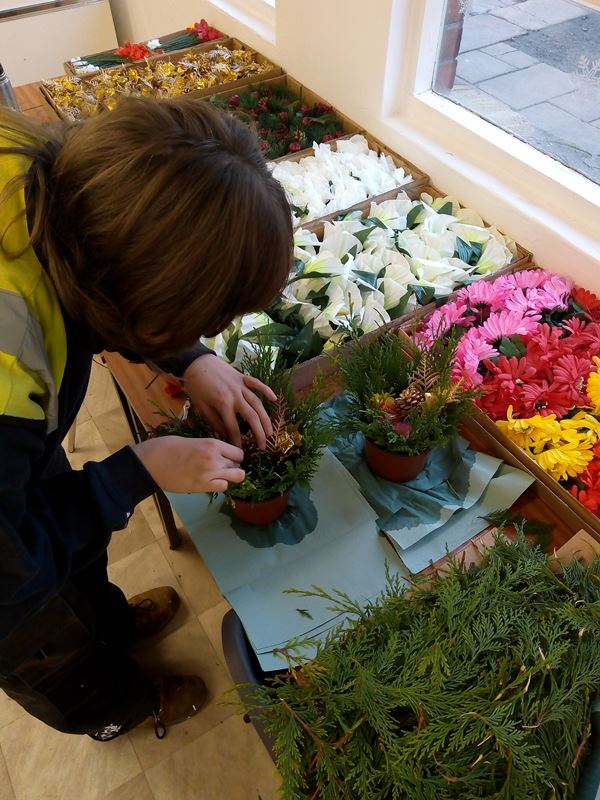 Our staff, volunteers and students love this time of year at the plant centre. Everyone is busy in the workshop handcrafting a range of beautiful winter pots, planters, wreaths, grave pots and table docorations to sell alongside a range of pot grown and freshly cut Christmas trees of all sizes and prices. We offer FREE DELIVERY on all our trees and for just £3 you can have them picked up again when festivities are over if you wish. All trees will be chipped and used as mulch in our award winning parks in Lancaster and Morecambe.
In the run up to Christmas, the plant centre will be open 7 days a week from 10am until 5pm to cater for all your decorative needs.
Christmas Price List (PDF, 348KB)
We have a large car park right next to the plant centre and our friendly staff are always on hand to help you carry your purchases to your car and offer you top tips and advice on how to make the most of your garden all year round.
General Opening Hours (apart from Christmas)
We are open to the public:
April to September
Monday to Saturday: 10am to 3pm
Sundays (Bank Holiday Mondays): 11am to 2pm
October to March
Weekdays only: 10am to 3pm
Location
White Lund Depot, White Lund Road, Morecambe, LA3 3DT (see map below)
Contact us
Please email publicrealm@lancaster.gov.uk or call us on 01524 418122.
Last updated: 28 November 2018