Illyria to return with more outdoor theatre in Williamson Park
Williamson Park in Lancaster will host two more outdoor theatre productions this August in its very own natural amphitheatre, The Dell.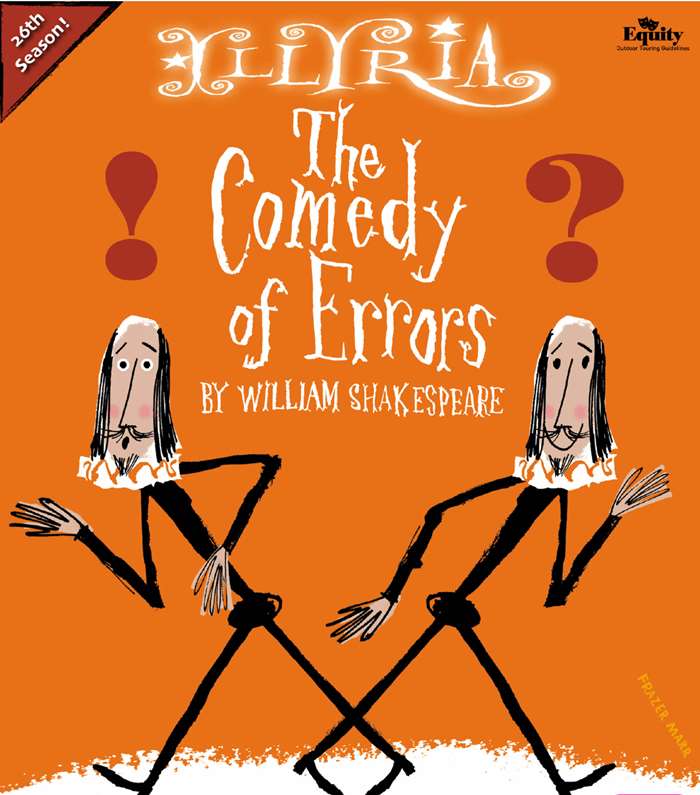 Now in its 26th open-air touring season, outdoor theatre company Illyria is returning to set up stage in the park to perform adaptations of William Shakespeare's The Comedy of Errors and Sir Arthur Conan Doyle's The Lost World.
The Comedy of Errors
In the bard's shortest, funniest and most rumbustious comedy, two sets of identical twins, separated at birth, unknowingly end up in the same city, and through a series of chance meetings their lives and sanity begin to unravel. More and more people are sucked into a vortex of mistaken identity including an officer who is paid per arrest, a goldsmith who hasn't been paid at all, a delayed merchant, an irate Courtesan and a mad exorcist. To say nothing of a wife who sometimes feels her husband has two different personalities, and a poor Immigrant who is arrested for being the wrong nationality. And what exactly is the Abbess of Ephesus's dark secret? Will anything ever make sense again?
To cap it all, this year Illyria's Shakespeare production is re-located to the town of Ephesus, Mexico, and is performed by our very own 5-piece Mariachi band, resplendent in ponchos and sombreros. Ay caramba!
The performance takes place on Sunday August 13 at 7.30pm (gates open at 7pm) and is suitable for adults and children age five years and over.
The Lost World
On Tuesday August 22, children can enjoy watching Sir Arthur Conan Doyle's version of The Lost World.
Storytellers since before Homer have spun yarns about adventurers' travels to strange lands and the monsters they meet there. But Sir Arthur Conan Doyle's version of the story transcends all previous versions because his adventurers were the first to bring the monsters back! He inspired the likes of King Kong, Godzilla, Alien and a host of other classic monster movies!
Four intrepid explorers, led by the redoubtable Professor Challenger, travel to an uncharted plateau in South America following a few scant directions scribbled in a sketch book. They find flora and fauna beyond their wildest dreams, become involved in tribal warfare between ape men and indigenous humans, and encounter terrifying dinosaurs previously believed to be extinct. But when their camera is destroyed in an accident what evidence can they produce to prove that these creatures actually exist? Unless, of course, they bring live specimens back to London in "unbreakable" crates to reveal to an astounded public. What could possibly go wrong?
This must-see show of the summer full of prehistoric thrills, monster laughs and life-size dinosaurs abound starts at 6.30pm (gates open at 6pm) and is suitable for older children and their families.
Tickets for both shows cost £13.50 for adults, £8.50 concession/child and a family (2 adults + 2 children) costs £38.
Tickets can be purchased online at www.lancaster.gov.uk/VICticketbox (£1.50 booking fee), by phone – 01524 33318 or 582394 or in person from the shop in Williamson Park and Lancaster Visitor Information Centre.
For more information on Illyria who perform at some of the most prestigious outdoor locations in the UK and beyond, visit www.illyria.uk.com
For more information on Williamson Park visit www.lancaster.gov.uk/williamsonpark or call 01524 33318.
Last updated: 13 July 2017