The One Show Children in Need Rickshaw Challenge is coming to Morecambe
Lancaster City Council is encouraging local people to come out and support The One Show Rickshaw Challenge in aid of Children in Need when it arrives in Morecambe on Monday November 13.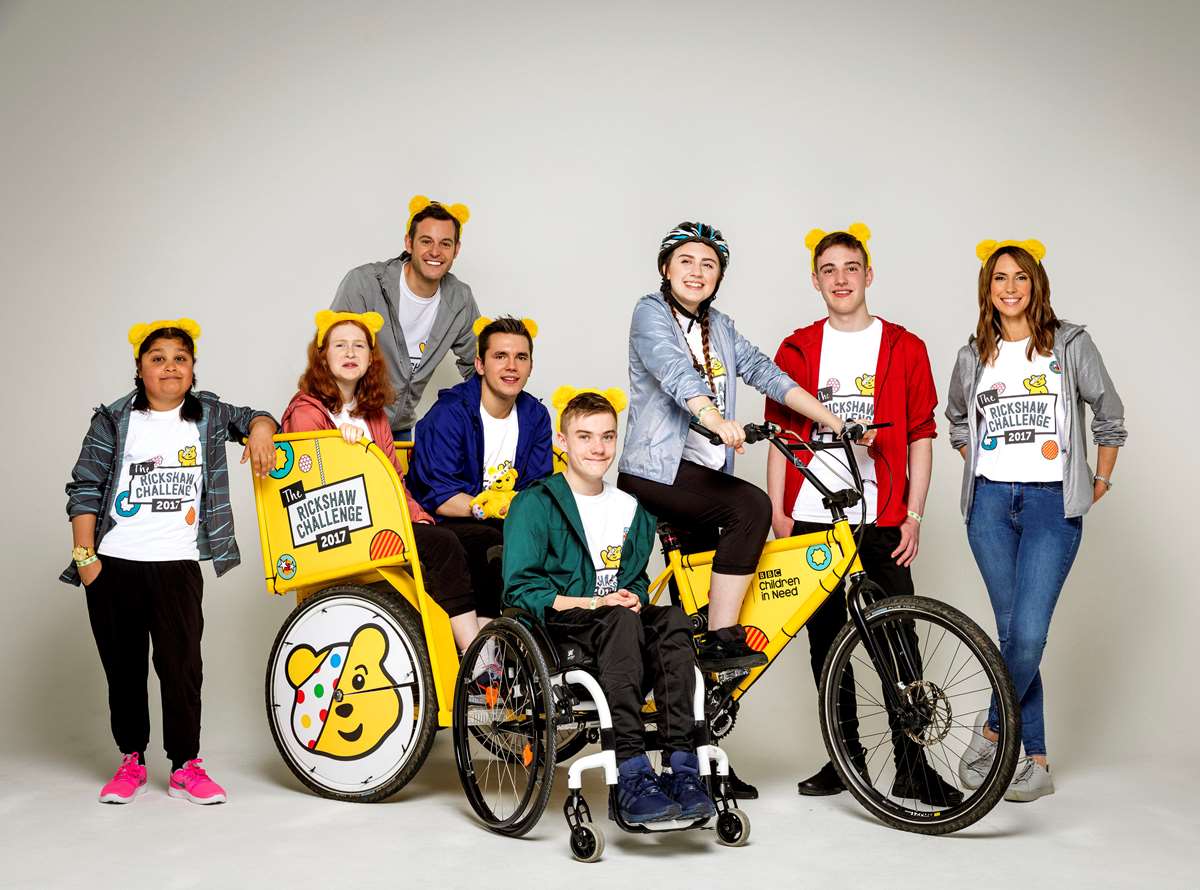 Members of the Rickshaw Team aim to complete the fifth leg of their epic 500 mile 'Ride to the Clyde' challenge (London to Glasgow) and be in Morecambe in time to cross the finish line at the Eric Morecambe Statue on Morecambe Promenade at around 7pm.
Since 2011, The Rickshaw Challenge has raised over £16M for BBC Children in Need, and every penny that is donated goes towards helping children and young people across the UK.
The new team of six riders, all of whom have been supported by BBC Children in Need funded projects, will push themselves to the limit, battling steep hills and braving the elements in the hope that their efforts will help them raise as much money as possible. Cycling alongside the team once more is The One Show's Matt Baker, who will go on the road offering support and advice throughout the journey, whilst co-presenter, Alex Jones, will follow their every move and cheer the team on, live from the studio.
Setting off on Thursday, November 9 from The One Show studio at New Broadcasting House in London, Team Rickshaw will work their way across the UK in a bid to cross the finish line in Glasgow on Friday November 17, during BBC Children in Need's 2017 Appeal Show.
The arrival in Morecambe on Monday, November 13 will mark the end of the 53 mile leg of the journey from Salford to Morecambe.
Everyone is invited to come along to the Eric Morecambe Statue from 6pm to get ready to give Matt Baker and one of this year's specially selected riders a warm and encouraging welcome. This will be live on BBC1's The One Show so banners, placards and lots of cheering and encouragement will be very much appreciated by the exhausted team when they arrive on the night.
Speaking of this year's challenge Matt Baker said: "I really look forward to this time of year, when I get to jump on my bike and hit the road with Team Rickshaw to raise money for BBC Children in Need – a cause that's near and dear to my heart. It's the highlight of my year. We have an epic 500 mile cycle ahead, and I just know that our six young riders have the determination and grit to make it through this year's Rickshaw Challenge, they really are an incredible team. The rest is down to you, the Great British Public! We hope that you'll continue to give your support. So follow our journey, show your support for this inspiring group, and if you see us on the road, honk or wave hello!"
To follow the Rickshaw Challenge's progress in real-time and to meet this year's team of riders as well as information on how you can make a donation visit www.bbc.co.uk/childreninneed
Last updated: 08 November 2017