Ambitious city transformation plans given go-ahead
Working closely with the public, businesses and organisations will be at the heart of developing ambitious new plans for the Canal Corridor North site in Lancaster, councillors have agreed.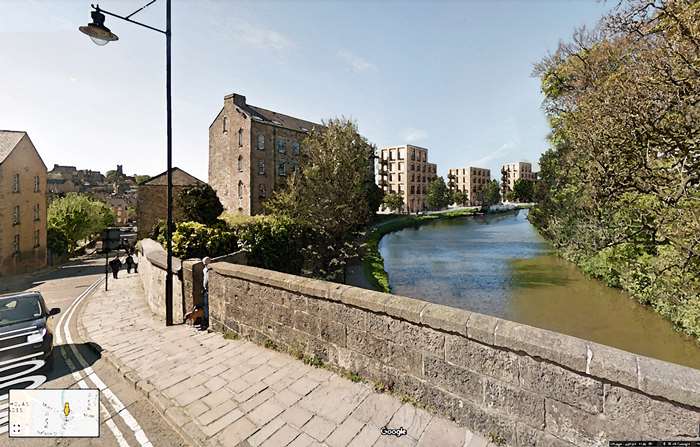 On Wednesday (April 11) councillors met to discuss the latest developments for the site, which is being rebranded as the Canal Quarter.

The meeting followed recent discussions with British Land about the redevelopment of the site, and proposals for the city council itself to take forward plans for a multi-use development of the 16-acre site.

As there are no viable options for the current Canal Corridor North scheme which can be recommended for support, the current development agreement with British Land will be terminated. Councillors have agreed that the council will now develop new plans for the site.

Key to developing the proposals will be drawing up a detailed plan to engage the public and ensure future proposals benefit from wide public participation.

Susan Parsonage, Lancaster City Council's chief executive, said: "This decision allows the council to move forward and develop new proposals for the regeneration of the Canal Quarter site.

"Key to the decision made by councillors was the need to fully engage with the public, businesses and our partners to develop a scheme that reflects the views of the community."

The guiding principles for the new scheme is that it should:

• Provide significant and wide-ranging economic benefits without exposing the city council to unacceptable levels of financial risk

• Have less reliance on additional retail floor space, thereby instilling confidence in the future of the existing city centre shopping area

• Find new uses for historic buildings and capitalise on the site's proximity to the Lancaster Canal

• Include more residential accommodation and cater for a variety of different occupiers

• Facilitate an increase in Lancaster University's presence in the city centre

• Provide more business space, especially for Lancaster's thriving digital sector

• Deliver an arts hub that achieves the goal of making Lancaster the North West's primary cultural centre outside of the main conurbations

• Take advantage of the latest in green technology to make the site as self-sustainable as possible

• Rationalise car parking and encourage sustainable travel to and through the area, especially to the existing city centre.
Last updated: 12 April 2018