Have your say on the Council Plan 2018-2022
Lancaster City Council is inviting you to have your say on its developing Council Plan for 2018-2022.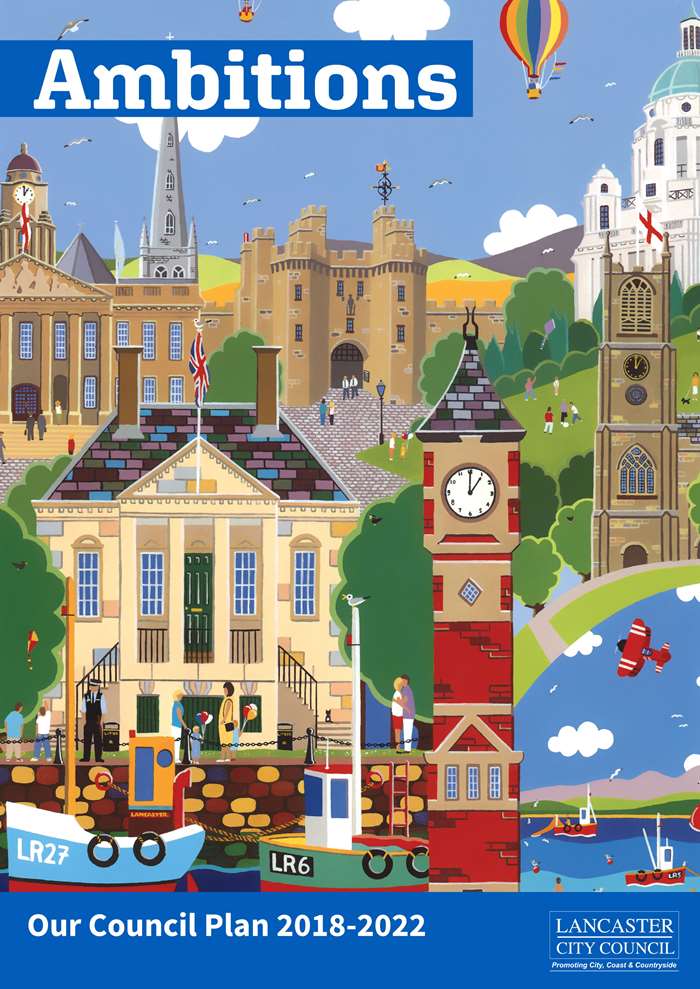 The plan, called 'Ambitions' sets out the council's priorities and vision for the Lancaster district to grow and thrive as a vibrant regional centre in the north west of England.
Committed to making the most of our district's many attributes as a great place to live, work and visit, the council has set out its four ambitions in the plan for 2018-22:
• A thriving and prosperous economy
• Clean and safe neighbourhoods
• Healthy and happy communities
• A smart and forward-thinking council
In shaping the way the council improves the way it delivers its services in the future and that its ambitions reflect the needs of the district, the council is inviting members of the public to come along to a drop-in session to discuss its plans for 2018 -2022.
The event will take place at The Storey on Meeting House Lane, Lancaster, LA1 1TH on Thursday, April 12. Everyone is welcome to come along between 2pm and 7pm to have a look at the developing plan and talk to Cabinet members and senior officers.
Coun Eileen Blamire, Leader of Lancaster City Council, said: "We are committed to ensuring the council plays the best part it possibly can to put our district well and truly on the map as being one of the best places to live, work and visit in the region, but it is vitally important that people have their say on how the council can achieve this.
"I would therefore urge everyone to come along to the informal drop-in session next week to find out more and share their views."
This is the first of a number of drop-in sessions scheduled to take place across the district.
Last updated: 12 April 2018