Williamson Park introduces surcharge on disposable takeaway cups
Lancaster's Williamson Park has introduced a 'latte levy' in a bid to stem the rising tide of plastic waste.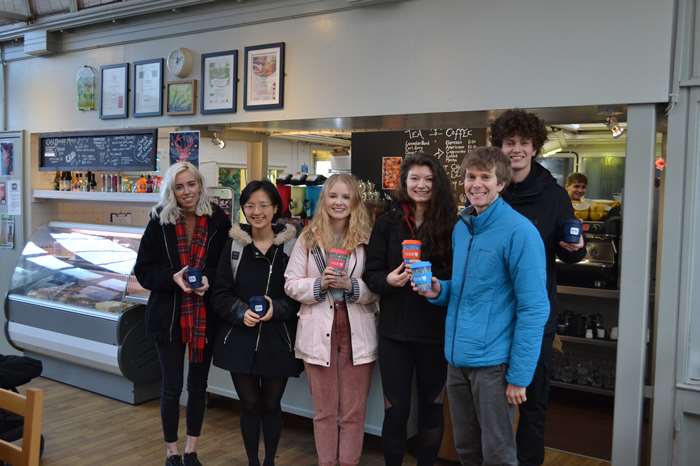 From Wednesday December 5, customers of the park's café will pay an additional 20p to take away their hot beverage in a single use disposable cup.
The move is part of Lancaster City Council's commitment to reduce single use plastics and mirrors a similar initiative at Lancaster University, which in May brought in a surcharge at participating outlets on the campus.
To avoid the surcharge, customers are being encouraged to take their own reusable cups, or buy one when they visit the park.
Other measures taken at the park to reduce plastic waste include the introduction of fully compostable 'vegware' and a drinking fountain has been installed so people can top up their refillable water bottles.
Coun Brendan Hughes, Cabinet member with responsibility for Environmental Services, said: "Since plastics were first developed for the mass market in the 1950s they have been advertised as disposable items.
"In truth, plastics are not disposable and it is estimated that they could stay in our environment for anywhere between 400 and 1,000 years.
"We're now seeing the tide beginning to turn and initiatives like this at Williamson Park are part of a growing movement against plastic waste and shows the councils commitment to helping with the reduction of single use plastics in the district."
The city council joined forces with the university last year to try and tackle the problem of single-use plastics and coffee cups.
As part of the partnership, a delegation of students from Lancaster University Students' Union visited the park and Butterfly House on Friday (November 30).
This was an educational visit of the union's agriculture and biodiversity team. The group had the opportunity to have a dedicated guided tour of the butterfly house and meet the team that manage the site.
Darren Axe, Development Manager (Environmental Sustainability) at Lancaster University, added: "It is fantastic to see the 20p surcharge on disposable cups being replicated at the pavilion café. Consistency in the message is important to help achieve the positive change and reduction in waste that we are aiming for."
Last updated: 05 December 2018