Help keep the Lancaster district clean this spring
Lancaster City Council is urging local residents to join in Keep Britain Tidy's Great British Spring Clean and put some pride back into where they live, work or play.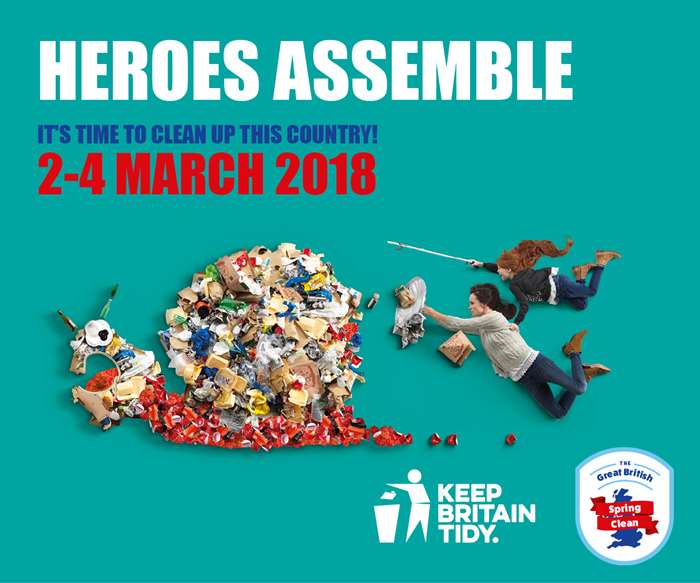 The Great British Spring Clean is a campaign which aims to bring people together from across the country to clear up the litter that blights our towns, villages, countryside and coastline.
The three day event takes place from March 2-4 and a number of events have been arranged in Morecambe and Lancaster.
Regent Park, Happy Mount Park, Ryelands Park and Greaves Park will all be holding events at which you can turn up and play your part in helping to keep the district clean.
• Regent Park, Friday March 2 between 12pm and 2pm
• Happy Mount Park, Saturday March 3 between 12pm and 2pm
• Greaves Park, Saturday March 3 between 2pm and 4pm
• Ryelands Park, Sunday March 4 between 1.30pm and 3.30pm
Groups, individuals, community groups, charities, sports clubs, business and local authorities are also encouraged to organise their own events.
Lancaster City Council will provide all the equipment needed for a safe and successful litter pick and pick up the litter collected at the end of the day.
For more details on the events taking place, or to register your own, visit the Great British Spring Clean website.
To arrange the free use of the council's litter picking equipment either for the event or any other organised litter pick in the district call 01524 582491 or email publicrealm@lancaster.gov.uk.
Last updated: 19 February 2018