Retirement of Chief Officer (Regeneration and Planning)
Andrew Dobson, Lancaster City Council's Chief Officer (Regeneration and Planning), has announced his retirement and will leave the authority on Friday February 9.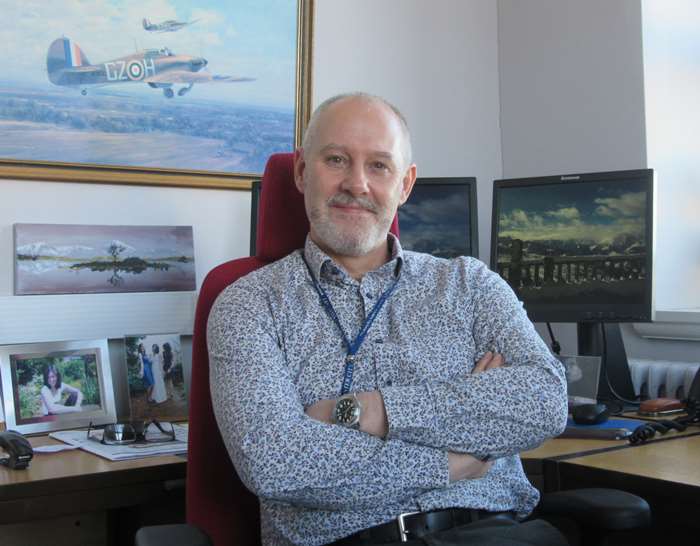 Andrew joined the city council in 2002 from Crewe and Nantwich in Cheshire, where he had been responsible, among other accomplishments, for the allocation for development of the sites which will now become the northern HS2 interchange.
Through his work leading the Regeneration and Planning Service, Andrew has helped create firm foundations for the district's future economic growth.
Among other achievements, Andrew negotiated the redevelopment of the Lancaster Moor Hospital site and the Lancaster University Health Innovation Campus, and was responsible for the successful bid to establish the Bailrigg Garden Village.
It was mountaineering which brought Andrew to Lancaster 16 years ago and it is unfinished business in those activities that he will now turn his attention.
Coun Janice Hanson, Cabinet member for regeneration and planning, paid tribute to Andrew's achievements: "It has been a pleasure to work alongside Andrew. His dedication and support to the council has been unparalleled and he has played a significant role in the development of our district.
"I will miss his wise words and counsel and wish him a long and happy retirement."
Andrew added: "It has been an absolute privilege to serve the people of the Lancaster district for the last 16 years.
"The district is at the cusp of a renaissance with so many truly transformative projects on the horizon. I leave with many fond memories and confident that the future is bright.
"I've worked with many wonderful people - both within and outside of the council – and I'd like to thank everyone I have worked with over the years for their friendship and professionalism."
Discussions are now taking place as to the future management of the Regeneration and Planning service and will be announced once they have been confirmed.
Last updated: 02 February 2018