Diversions planned for work to St Leonard's House
Lancaster City Council is closing the lower St Leonard's Gate car park for a period of 17 months to help relieve expected congestion from nearby construction work.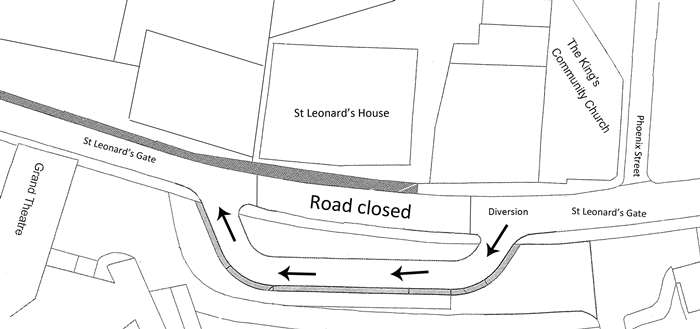 The car park will close on Monday January 22 to facilitate the conversion of St Leonard's House.
The building is being adapted into student accommodation and the adjacent road, St Leonard's Gate, needs to be closed due to the heavy equipment that will be used during the construction period.
The road closure has been authorised by the highways authority, Lancashire County Council, and the city council has worked closely with them to put in place a plan to alleviate expected congestion.
The lower St Leonard's Gate car park will effectively become a road, bypassing the road closure and helping traffic to continue to enter the city centre westbound from Bulk Road.
It will, however, will be one way only and a diversion will be in place along Moor Lane/Edward Street for those motorists who need to drive eastbound to Bulk Road from the one way system.
To ensure it is suitable for highway traffic the car park will first need to be resurfaced, which is expected to take around three to four weeks, following which St Leonard's Gate will formally close.
Coun James Leyshon, cabinet member with responsibility for parking, said: "The conversion of St Leonard's House is a major project for the city that will help create purpose built student accommodation, relieving the pressure on traditional family homes.
"But to allow the contractors to do their work, St Leonard's Gate will need to be closed for a substantial period of time.
"It's not ideal but taking into account that Greyhound Bridge is also due to close, we've worked closely with the county council to put in an alternative through the lower St Leonard's Gate car park so motorists can continue to use this route into the city."
Last updated: 03 January 2018