Explore the hidden secrets of Lancaster Town Hall this Christmas
Lancaster Town Hall will be opening its doors again this Christmas for two special guided tours of this landmark building followed by homemade mince pies and mulled wine.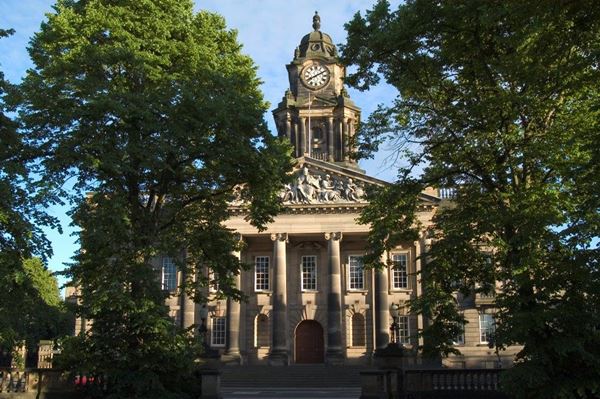 On Wednesday, December 19, you'll be able to enjoy either a morning or afternoon tour of the town hall and explore parts of this fine Edwardian Grade II* listed building which are normally out of bounds to the public.
The tour is a must-do for all Lancastrians and everyone interested in architecture, fine furniture and local history.

Highlights include a visit to the imposing Council Chamber where you will be able to sit in the grand Mayor's chair and the opulent Mayor's Parlour with its fine collection of civic silver, Gillow furniture and fascinating centrifugal table.
You will also be taken to the city's majestic Ashton Hall with its magnificent concert organ and fine collection of heraldic art which adorns the vast ceiling and the former Magistrate's Court Room which has remained relatively untouched since its retirement as a working court room in 1985. From the prisoner's dock, visitors will be 'sent down' via the foreboding staircase to visit the atmospheric subterranean police cells in the town hall basement and where notorious double murderer Buck Ruxton was held during committal hearings in 1935.
At the end of the tour, visitors will be welcomed into Mayor's official parlour to enjoy a mulled wine and mince pies. Locally roasted Atkinson's Coffee and Lancaster Blend Tea will also be available.
The cost of the tours which last for approximately one hour and take place at 10am and 1pm is £8 (includes refreshments). Tours can be booked online at www.lancaster.gov.uk/VICticketbox or via Lancaster Visitor Information Centre – tel. 01524 582394.
Last updated: 19 November 2018