Morecambe to benefit from share of £1million funding
Plans to breathe new life into a former department store in Morecambe's West End have taken a step forward with the awarding of £40,000 in Government cash.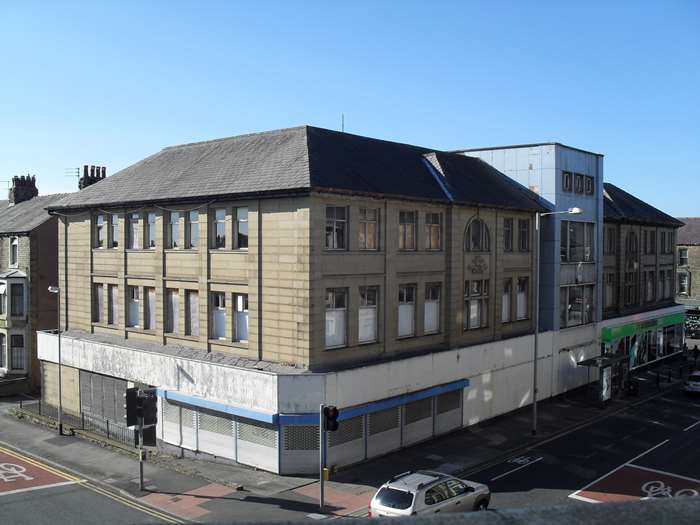 Lancaster City Council is working with the Exchange Creative Community Interest Company to develop proposals to refurbish the former Co-Op department store on Regent Road.

The aim is to create a hub from which community led business and enterprise start-ups can operate, further helping to revitalise the area and the local economy.

The plans today received a welcome boost with the news that the council has been successful in a bid for a £40,000 grant from the Coastal Revival Fund, which was set up in 2015 to help coastal areas bring community assets back into use.
The money will assist in developing a viable business plan that will in turn be used to submit further funding bids for external grants.
Coun Janice Hanson, Cabinet member for regeneration and planning at Lancaster City Council, said: "This is excellent news. Bringing the Co-op building back into use has been a long-term aim of the city council and the awarding of this money takes one step further in achieving that goal. The Co-op is a magnificent old building but identifying an end use for it has not been easy. Working with the Exchange we believe we have found the perfect project that will not only protect the fabric of the building for many years to come, but will benefit the whole community."

Jo Bambrough from the Exchange added: "We are over the moon to hear that this project will be moving forward with strong support from the Coastal Revival Fund, Lancaster City Council and importantly, the local community. As ever, we are committed to local people having both a say and a stake in the project as it develops. For updates as things progress and to find out ways to get involved we would encourage people to visit our website and/or join our mailing list."
The Coastal Revival Fund (CRF) was introduced in 2015-16 to help coastal areas bring at risk heritage and community assets back into economic use.

This year each project was able to bid for up to £50,000 of funding to help identify a new role for iconic buildings and structures in need of restoration.

There were just 25 successful bids for the latest round of funding, which totalled almost £1m (£ 993,479).
For more information on the Exchange visit www.theexchangecic.co.uk.
Last updated: 26 November 2018