Council charges ahead with delivery of electric vehicles
Lancaster City Council has welcomed the delivery of two new electric pool cars to its fleet in its bid to reduce emissions and its impact on the environment.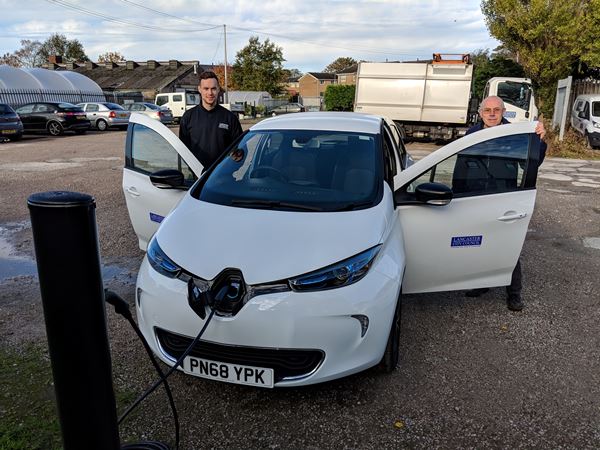 The local authority has more than 160 vehicles and the new additions are its first electric cars with three electric vans due to arrive in the new year.
The Renault Zoes will be based at Lancaster Town Hall and the council's White Lund Depot in Morecambe and replace two diesel Ford Fiestas the council has on hire.
The council's team of mechanics will receive additional training to maintain the new electrically powered arrivals and to enable them to extend the council's vehicle maintenance, servicing and MOT packages on offer to local businesses and members of the public.
Coun Darren Clifford, Cabinet member for climate change, said: "We all want to live in a greener and healthier environment and introducing electric vehicles is one of a variety of ways we can achieve this aim.
"The council is committed to reducing the environmental impact of our operations and this marks the beginning of our journey to decarbonise our fleet.
"A successful bid for grant funding by the council to the Office of Low Emission Vehicles will also see the installation of charging points at five of its public car parks across the district and one privately managed car park in Lancaster."
Last updated: 18 October 2018