D-Day veteran receives France's top military honour
A D-Day veteran from Morecambe has been presented with France's highest award of military and civilian merit.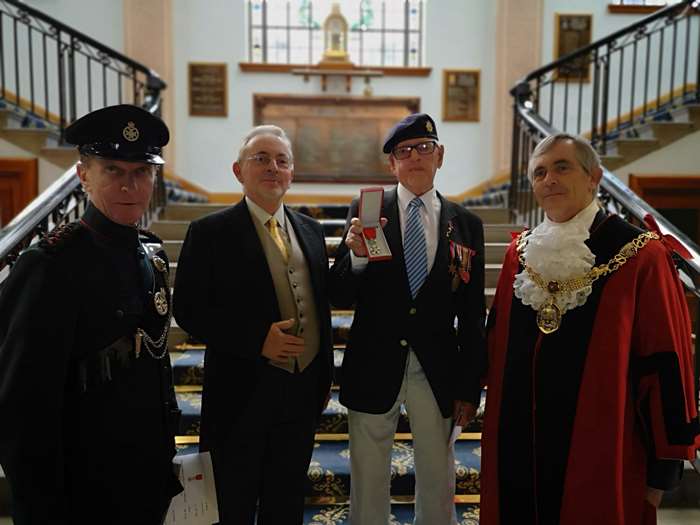 Since 2014 the French Government, in recognition of the bravery of the British service personnel who liberated France in 1944, has been awarding surviving veterans with the Legion d'Honneur.
Ninety-six-year-old Jack Russell served with the 43rd Wessex Infantry Division and landed on Sword Beach in June 1944, before heading inland and battling his way to Berlin.
In honour of his bravery and the debt owed by the French people to veterans such as himself, Jack was officially presented with the Legion d'Honneur at a special ceremony on Monday at Morecambe Town Hall.
The honorary French consul, Philip Daniel, presented the medal on behalf of the French president, Emmanuel Macron.
Last updated: 30 October 2018