Free wristbands still available for firework spectacular - have you ordered yours?
Wristbands are now available for people to grab some of the best spots in the city to watch the spectacular finale of this year's Light Up Lancaster event.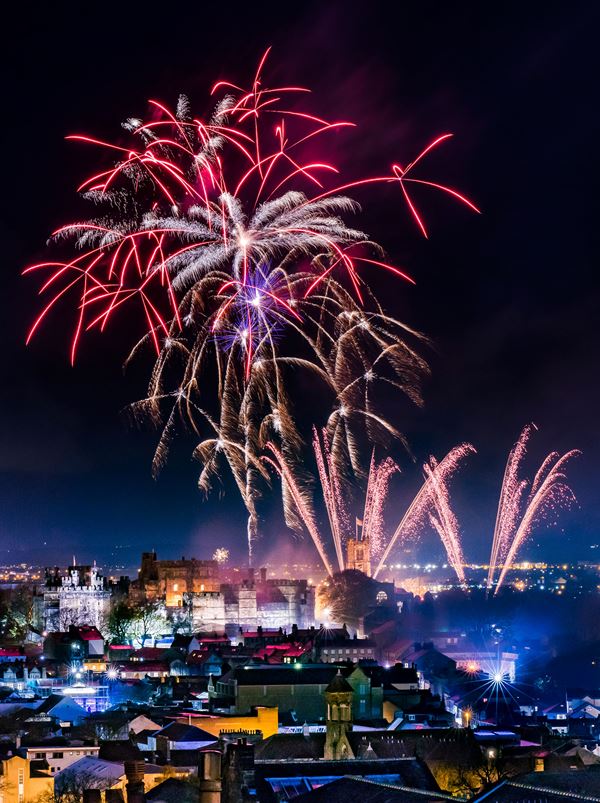 Organised by Lancaster City Council, Lancaster Business Improvement District and Lancaster Arts City, this year's event will take place on 2- 3 November.
The popular firework spectacular will be launched from the grounds of Lancaster's medieval castle on the Saturday November 3 at 8pm to provide a fitting end to what promises to be a magical two day festival of music, art, light and fireworks in the city.
As in previous years, entry to watch the fireworks at two of the official viewing areas (Giant Axe and Quay Meadow) on the Saturday evening will be free and wristbands to access the sites are now available to order online from www.lightuplancaster.co.uk or from Lancaster Visitor Information Centre, Meeting House Lane, Lancaster.
Those watching the spectacular from Giant Axe and Quay Meadow will be able to enjoy the specially coordinated soundtrack as well as a range of food and drinks, entertainment and plenty of atmosphere.
The other official viewing area, which does not require wristbands, is Williamson Park. The park's Pavilion Café will be open for the evening.
For those who prefer to watch them from other vantage points in the city – if you can see Lancaster Castle, you will be able to enjoy the fireworks.
The full programme will be available soon. In the meantime for more information visit www.lightuplancaster.co.uk or follow the event on Facebook/LightUpLancaster or Twitter @lightuplanc
Last updated: 01 October 2018