Lancaster Lights Up
Light Up Lancaster, a magical two day festival of light, art and fireworks, is set to return to the city on November 2 and 3.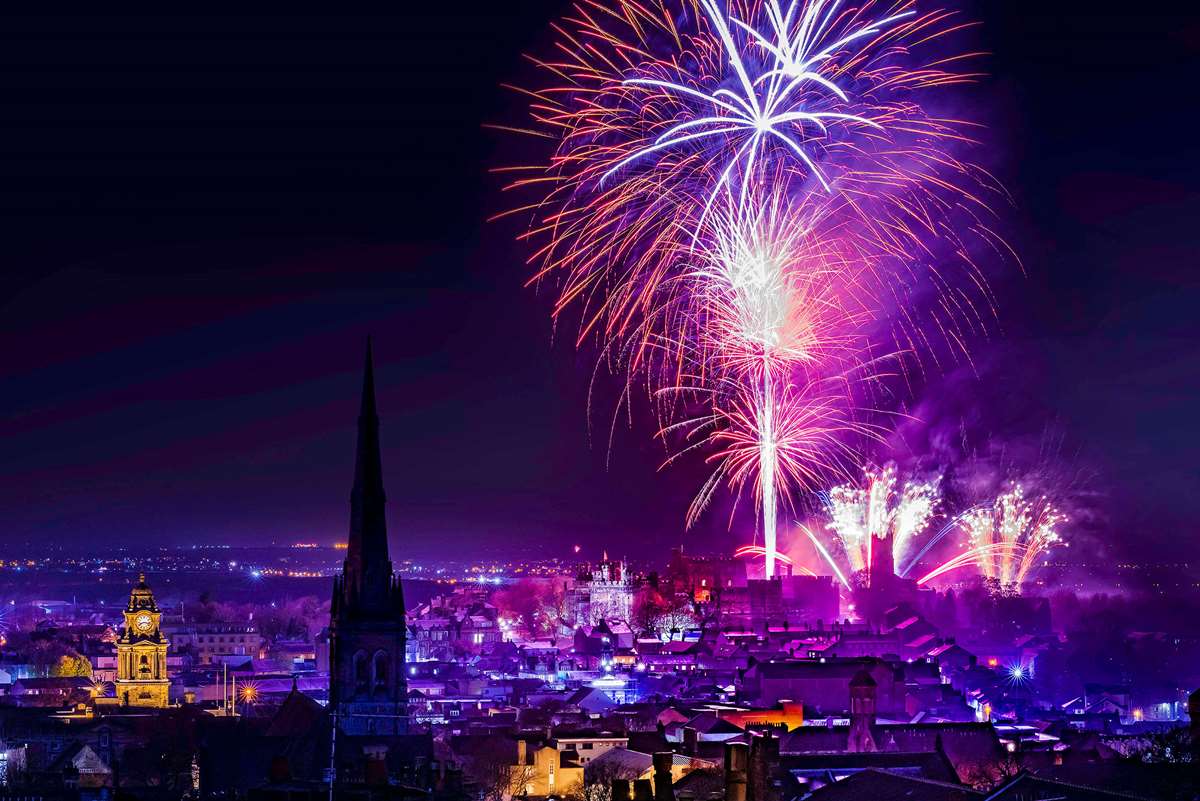 The festival which is organised by Lancaster City Council, Lancaster Business Improvement District and Lancaster Arts City is fast becoming established as a must see annual event in the north of England's calendar and is now in its sixth year.
This year, the theme is 'Home' and over two memorable nights, everyone can celebrate Lancaster's magnificent landscapes, architecture and people with captivating and adventurous art, music and performance from local, national and international companies. This family friendly trail of discovery on both evenings starts at 5.30pm.
Highlights this year include House Down at Lancaster Castle; a fun, live music and video mapping experienced on the walls of Lancaster's most recognisable house by artists, imitating the dog and Testament. imitating the dog have been working with local schools and children from across the globe to create a visually stunning story from their drawings, exploring what the notion of 'home' means to young people today.
A short distance away at the Judges Lodgings, Illuminos invite you to explore the universe, where extraordinary planets are waiting to be discovered. Control the telescope and watch as stars and constellations are tracked and revealed and magical planets uncover their secrets through light and sound.
In Market Square, you'll be in for a luminary treat with The Pikooks; a pair of majestic kites resembling snowy owls, soaring gracefully in the Lancaster sky in an enchanting aerial ballet over luminous flowers.
Whilst you're there why not pay a visit to Lancaster University's interactive Family Zone at the library; a new exciting collaboration between the university and the festival. Drawing on the world-changing research of the university's academics you'll find a number of thought provoking hands-on light-based activities explores numbers, planets, colours, lights and the secrets of the human body.
Visit Lancaster on Saturday during the day and enjoy a host of workshops for all the family at a number of key locations in the city. These workshops are free and you don't need to book - just turn up.
Then on Saturday evening at 8pm, the popular firework spectacular will be launched from the grounds of Lancaster's medieval castle to provide a fitting end to what promises to be an exciting and dazzling event.
A wristband system will be in place again this year for the two official viewing areas at Quay Meadow and Giant Axe. Free wristbands for those wanting to view the fireworks from these locations are available to pick up in person (subject to availability) from Lancaster Visitor Information Centre on Meeting House Lane.
Although the fireworks will be visible from almost anywhere in the city that can see the castle, spectators might enjoy watching them from the other official viewing area at Williamson Park which does not require wristbands.
Those watching the fireworks from the official locations should arrive at the venue by no later than 7.30pm. Please remember that alcohol and fireworks (including sparklers) must not be brought to the official viewing areas.
As in previous years, Castle Park, Castle Hill and St Mary's Parade will be closed at 7.15pm and people will not be able to view the fireworks from these areas.
Commenting on the build up to this year's weekend of events, Coun Darren Clifford, Cabinet member with responsibility for tourism and leisure, said: "Year–on-year we have seen this festival grow both in size and popularity and this year's event promises to be the most spectacular of them all and, importantly, two great days for all those who study, live, work and do business in the city."
The full programme of events can be found at www.lightuplancaster.co.uk Printed programmes will be available to pick up from Lancaster Visitor Information Centre for a small donation during the week leading up to the event.
You can also follow the event on Facebook/LightUpLancaster or Twitter@lightuplanc.
Last updated: 23 October 2018