Apply now for a postal vote and make your voice heard next May
Lancaster City Council is reminding residents not to delay applying for a postal vote if this is how they intend to vote in next year's local elections.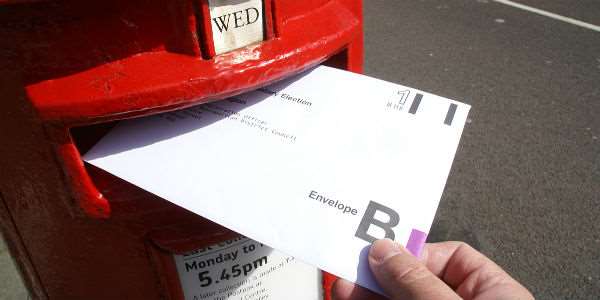 Voters will go to the polls on May 6 to elect new representatives on Lancashire County Council and a Police and Crime Commissioner for the county. There will also be a number of by-elections, which have been postponed from 2020.
The city council is in the process of developing plans for the election in the Lancaster district and how polling stations and the election count will operate in light of the Covid-19 pandemic.
A key component in the plan is ensuring everyone is able to vote by post if they choose to do so.
Mark Davies, the city council's returning officer, explained: "We all hope that the vaccination programme for Covid-19 will be successful, but we will still need to ensure that precautions are in place for the elections.
"Work is underway to ensure that the residents can cast their votes safely and a range of measures are being planned for polling stations.
"But we also know that many people will remain hesitant about visiting a polling station but this shouldn't put them off from voting.
"Postal voting is a great alternative but it would help our elections' team enormously if people applied now, rather than leaving it until the last minute."
To apply for a postal vote email elections@lancaster.gov.uk or telephone 01524 582905.
Last updated: 17 December 2020