Covid Safe scheme presents its 100th award
Lancaster City Council's Covid Safe award scheme reached an important milestone this week when it notched up its 100th business.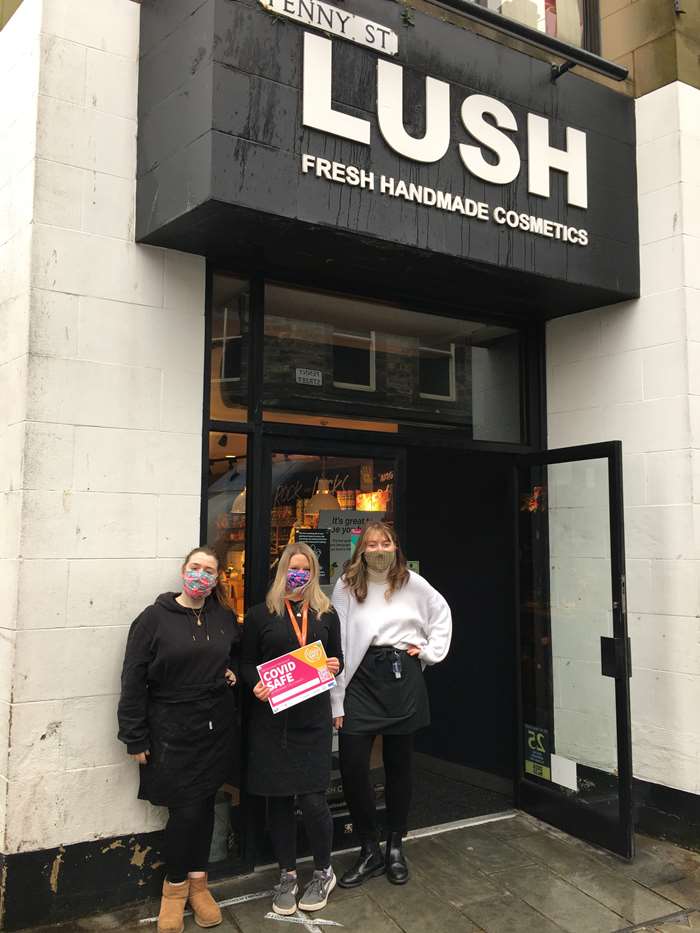 Launched in October, the aim of the scheme is to support local businesses and give shoppers the confidence they need to return to the high street.
To qualify, businesses have to produce a comprehensive Covid-19 risk assessment, put in place appropriate controls, train staff so they understand Covid control measures, and comply with government and trade guidance to operate safely.
Lush on Penny Street in Lancaster has now joined the ranks of other local businesses, many of them small independents, to become the 100th business to be presented with their Covid Safe award.
Councillor Tim Hamilton-Cox, cabinet member with responsibility for sustainable economic prosperity, said: "Despite the lifting of lockdown restrictions there are still many people who are reluctant to return to the high street because of the perceived risks.
"While it will never be possible to eliminate risk entirely, the Covid Safe award is a mark that a business has put in place all reasonable measures and controls so that customers and staff feel safeguarded when in the venue.
"Local businesses need our support if they are to survive the pandemic so I hope that through this scheme we are able to give people the confidence they need to return to the high street and support our district's economy."
The scheme has been singled out as an example of good practice by the government. It encourages feedback from the public to monitor those taking part for continued compliance and the council's public protection staff carry out random visits to venues, as well as responding to poor customer feedback.
If they see one of the Covid Safe certificates in the window of a business, customers are being urged to scan the QR code, which will take them to a short survey and the opportunity to rate the business against key control measures.
For more information on the free scheme, how to take part, and a list of all the businesses awarded Covid Safe status, visit Lancaster.gov.uk/covid-safe.
For those businesses unable to open due to the district being placed in Tier 3 restrictions, a range of support is on offer, including business support grants. More information can be found at Lancaster.gov.uk/lrsg.
Last updated: 10 December 2020