Lancaster district to stay in Tier 3 (Very High)
The Government has announced there are no changes being made to Covid-19 restrictions in the Lancaster district and it will remain in Tier 3 (Very High).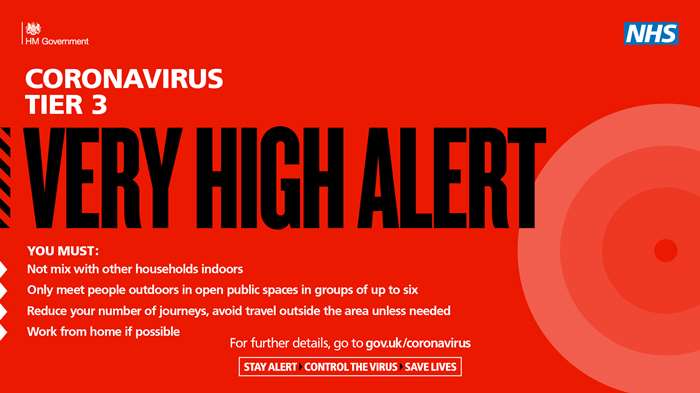 In response, Councillor Dr Erica Lewis, leader of Lancaster City Council, said: "Today's Tier 3 announcement is disappointing, but not unexpected, as our numbers have risen since the last assessment and the Royal Lancaster Infirmary is under increasing pressure. Our journey to fewer restrictions starts with lowering the rate of transmission and that's down to us all as individuals.
"Being in Tier 3 is devastating for many local businesses and puts local jobs at risk; the Government needs to step up and ensure residents and businesses receive robust financial support.
"Although restrictions will be eased over Christmas, and many people will relish the opportunity to be able to see friends and relatives that they may not have seen for many months, we need to exercise caution.
"I would urge people to ask themselves whether it is worth the risk to visit relatives, particularly those who are elderly or vulnerable, over Christmas or would it be better to wait until the vaccination programme has been rolled out and infection rates are beginning to fall.
"This will be a difficult decision and conversation for many, but we have all sacrificed so much over the last nine months and a dramatic increase in infections after Christmas will delay any easing in restrictions.
"We need to redouble our efforts to bring down our numbers. Washing our hands, wearing a face covering and giving each other space to reduce transmission rates, remain our best protections until the vaccine roll out is complete.
"And if you do decide to visit relatives this Christmas, please take every precaution and keep contact to an absolute minimum."
Last updated: 17 December 2020