The Big Social Housing Debate - Have your say on new Homes Strategy
Lancaster City Council is to host an online conference in partnership with Lancaster Vision as part of a consultation into the future development of the district's supply of housing.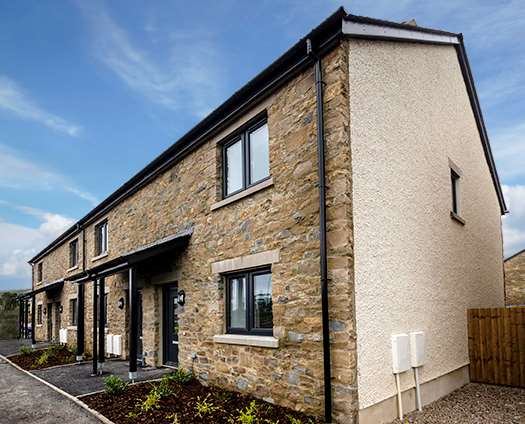 The council's Homes Strategy 2020-2025 sets out both the strategic context of housing in relation to its ambitions and national policy changes, and the local context of the district's population, housing market, climate change and regeneration priorities.
At its heart is the role the council plays in the direct provision of homes for local communities and the importance of new and existing partnerships.
A public consultation on the draft strategy has just been launched, with local people being asked for their views to help shape the final document. A key focus of the consultation is a conference on social housing taking place on Thursday January 21 2021 between 10am and 1pm, which has been arranged by virtue of a partnership between Lancaster City Council and Lancaster Vision.
Councillor Caroline Jackson, Cabinet Member for Housing and Homelessness, said: "Making sure there is a sufficient supply of good quality housing to meet the needs and requirements of our residents is key to creating better health and thriving communities for all. Our aim has to be an increase in the supply of affordable housing.
"The Homes Strategy sets out how we will achieve this and the partnerships which will need to be formed if we are to achieve our aims and objectives. I hope people will take the time to respond to the consultation and also join us at the conference next month."

The conference, facilitated through Zoom, includes keynote speakers presenting the Homes Strategy and a series of themed workshops:
Increasing and improving the supply of social housing
The role of community led housing
Housing poverty
The Homes Strategy and the Climate Emergency
The consultation runs until Monday February 1 2021. The Homes Strategy, links to the consultation and details of how to join the conference and can be viewed at: www.lancaster.gov.uk/homes-strategy.
Last updated: 08 December 2020