More stormy weather on the way
Our engineering and public realm teams have been kept busy this week in the wake of Storm Ciara.
Morecambe's coastal defences stood up to the test and protected the town, although there has been some damage to railings on the Stone Jetty and Grosvenor Breakwater due to debris thrown up by the waves.
It looks like we're in for some more stormy weather with warnings being issued for Saturday and Sunday.
Ahead of Storm Dennis this weekend we've assessed its likely impact and while it looks like it be very wet and windy, the tides are going to be up to a metre lower than they were for Storm Ciara.
With that in mind there's no need for additional storm boards. As they are already out though we'll be leaving in those from the Midland to Rydal Road that were put on Monday.
We'll have extra staff on standby ready to assist the emergency services in responding to incidents over the weekend.
Stay vigilant and keep an eye on warnings and alerts from the Met Office and the Environment Agency.
Most importantly, look after yourselves and be extra careful in areas like Morecambe promenade where it's expected to be especially blustery and spray from the sea poses a potential danger.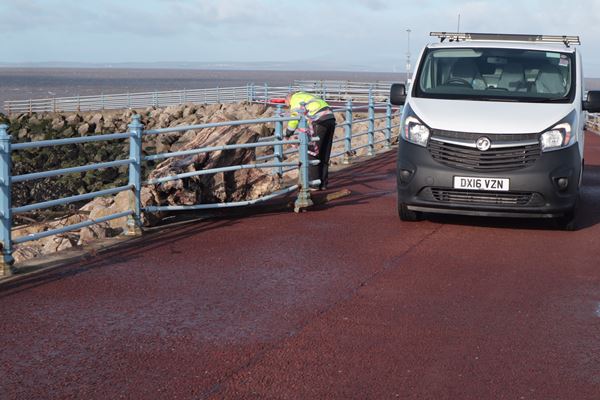 Last updated: 14 February 2020