Consultation launches on Local Plan climate change measures
Lancaster City Council has launched the first stage of a review into the measures contained in its new Local Plan to tackle climate change.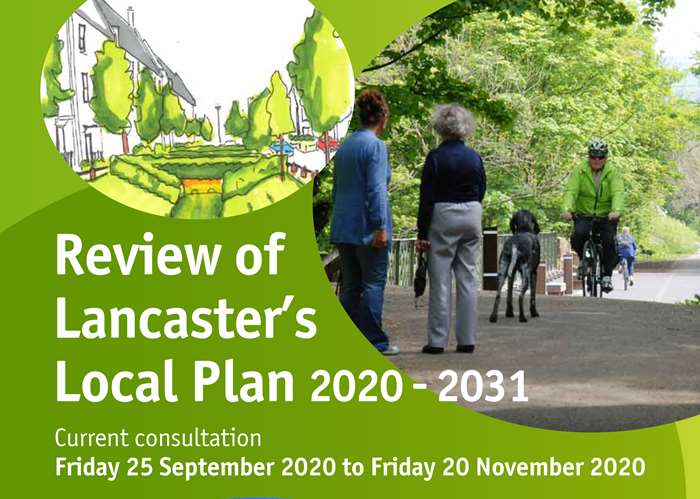 An eight-week 'scoping' consultation has been launched to give people the opportunity to have their say on which policies of the plan they think should be revised to make sure it effectively addresses the council's declaration of a climate emergency.
The Local Plan's policies are important factors in making sure development takes account of climate change concerns as the policies are used in making decisions on all planning applications.
The intention is not to conduct a full review of the just completed Local Plan but to have a further look at its policies to see if they can be improved to achieve more on climate change mitigation and adaptation.
Councillor Janice Hanson, cabinet member with responsibility for planning policy, explained: "Like many local authorities, the city council declared a climate emergency in January 2019.
"Whilst the adopted Local Plan does seek to address climate change, the declaration came too late in the plan's preparation to fully influence its actions and directions.
"During the scoping stage we want people to tell us which policies they think should be revised. For example, it could be that the approaches to renewable and low carbon energy schemes could be strengthened, or energy efficiency standards in new and existing buildings could be increased.
"Once we've defined the full scope of the review there will then be further opportunities for people to have their say on what revisions need to be made, to make sure the plan addresses our aims in tackling the climate emergency."
The declaration of a climate emergency commits the council to a number of actions, many of which are already underway.
These include the convening of a People's Jury to help identify how the council's own activities might be made net-zero carbon by 2030, installation of electric vehicle charging points in its car parks, and purchase of new vehicles and technology to reduce carbon emissions.
For more information on the Local Plan review visit Lancaster.gov.uk/local-plan-review. The deadline for responses is November 20.
Last updated: 28 September 2020