Preparations underway for Covid safe elections
As the date for next month's local elections draws nearer, Lancaster City Council is taking measures to make sure polling stations are safe and Covid secure.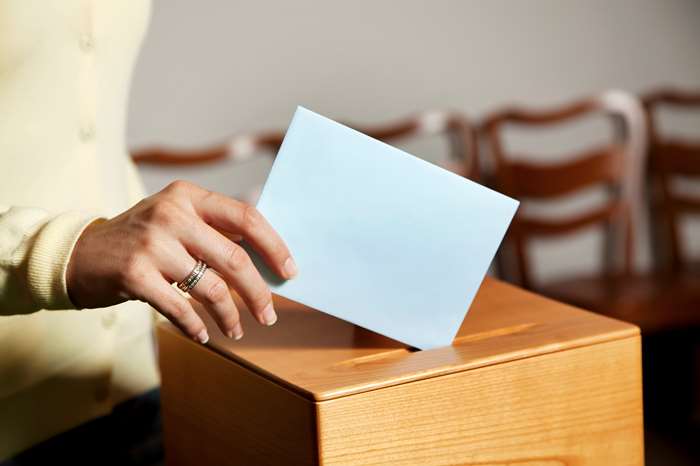 Voters will go to the polls on Thursday May 6 to elect new representatives for Lancashire County Council, along with a Police & Crime Commissioner. There will also be a number of by-elections for seats on Lancaster City Council and Morecambe Town Council.
As might be expected, voting in person will be different this year with polling stations following similar Covid secure rules to those seen in shops and other indoor locations.
Voters will be asked to wear a face covering, use hand sanitiser and observe social distancing. Although clean pens and pencils will be available, people are also being asked to take their own if they can.
Social distancing measures will be in place and there will be a limit on how many people are allowed inside the polling station at any one time.
Mark Davies, Lancaster City Council's returning officer, said: "We know that many people will be hesitant about visiting a polling station but this shouldn't put them off from voting.
"We are taking every step to make sure voters and staff are safe and the measures in place will be very familiar to anyone who has visited a shop or business operating indoors.
"This includes hand sanitizer being available on entry/exit, screens for polling station staff, and we'd also ask people to wear a face covering.
"It would also be really helpful if people could take their own pen/pencil and be patient and prepared to queue as polling station staff will be cleaning booths regularly.
"These measures will be in place for everyone's safety, while ensuring people are able to cast their vote, so we'd also ask people to be patient and treat polling station staff with respect and courtesy."
Polling stations will be open from 7am to 10pm. If there's a queue, you'll still be able vote as long as you joined it before 10pm.
Although the deadline for applying for a postal vote has now passed you can still apply to vote by proxy, where someone votes on your behalf.
Applications must be in by 5pm on April 27 and more information is available at Lancaster.gov.uk/elections.
Last updated: 21 April 2021