Support on offer to help businesses safely reopen
With many retailers set to reopen next week following the latest stage of the roadmap to recovery, Lancaster City Council is on hand to support their preparations.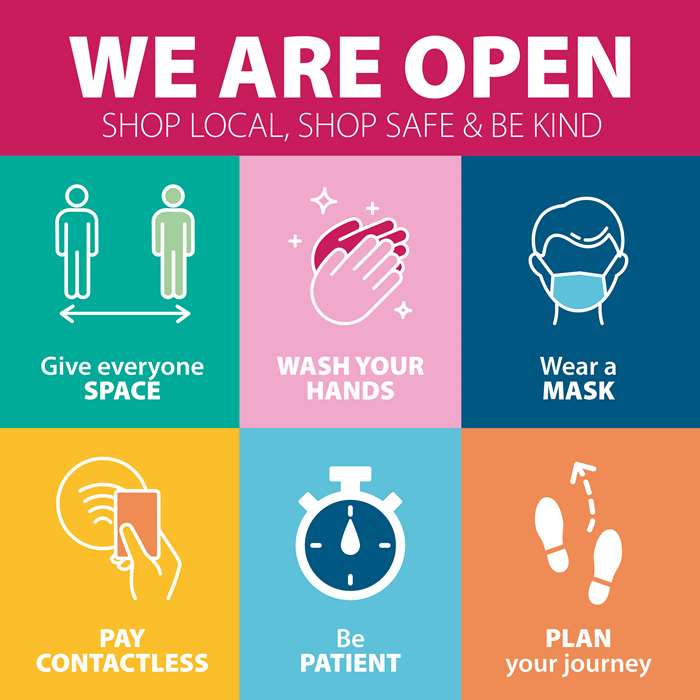 From Monday (April 12) non-essential retailers and personal care businesses, such as hairdressers and beauty salons, will be able to open their doors. Pubs and restaurants will also be able to serve customers outdoors.
Lancaster City Council has developed a package of measures so business owners have the confidence to reopen safely for customers, staff and themselves.
Council officers have been holding a series of webinars over the last few weeks, building on the successful advice programme that has seen them proactively visit 2,137 businesses and contact 12,194 by email or mailshot since last March.
They will also be out and about in the coming weeks, visiting businesses and promoting the Covid Safe scheme, the aim of which is to reassure customers that an establishment has in place the necessary risk assessment, safety measures and staff training to operate safely.
In turn, the council hopes this will provide people with the reassurance they need to return to the high street and boost the local economy.
Mark Davies, the city council's Director of Communities and the Environment, said: "We know that people will be keen to return to the high street and businesses are looking forward to welcoming them back.
"We want people to buy local and support the district's economy, but we also need to be cautious if we are to make the reopening a success while keeping infection rates as low as possible.
"For businesses that means having the right safety measures in place to minimise the risk and the council has been working with them closely to ensure this is the case.
"For consumers the reopening means being patient, respecting staff and following the restrictions that are in place, for their own safety and that of others."
To support businesses the city council has produced a suite of materials that they can use to promote themselves and Covid safe messaging. It's available at Lancaster.gov.uk/shop-local.
Tony Johnston, Lancaster BID manager, said: "We know the businesses we represent can't wait to be up and trading again and are looking forward to welcoming locals and visitors to the city centre. We know the business community take the safety of their customers very seriously and have been researching how best to keep them save through the webinars the city council and others have provided.
"At Lancaster BID we have helped by providing safety distance markers and sneeze screens and have also been doing a lot of work in the background to make sure the city centre looks welcoming, safe and with low key "feel good" activity in place from the 12th April as part of our ongoing "Love Local Love Lancaster" campaign."
John O'Neill, Morecambe BID Manager, added: "Morecambe BID welcomes the reopening of local businesses after a very tumultuous year. We certainly hope never to see anything like this again as it has certainly taken a heavy toll on the economy however I think the people of the district deserve special mention as throughout we have soon good adherence to the guidance and an infection rate generally lower than many other places in Lancashire, and nationally.
"We are hoping for a great summer for local businesses and visitors. Morecambe has a special place in many people's hearts and our natural offers are up there with the best. It's the simple pleasures we offer, and a unique combination of natural and man made, that makes us stand out. Morecambe will come out of this stronger and with a bright future."
Last updated: 07 April 2021