Businesses encouraged to sign up for SMART testing
Large businesses with staff unable to work from home are being urged to take advantage of free regular Covid-19 tests to help break the chain of transmission.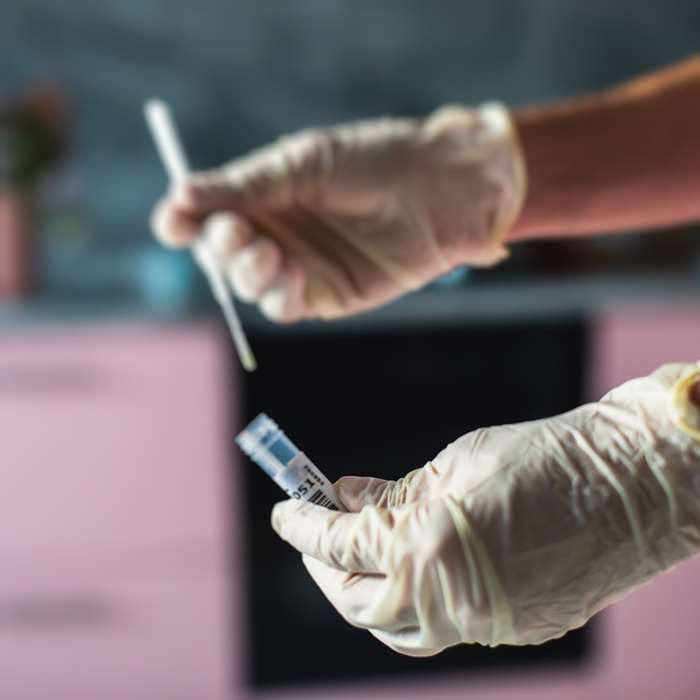 Around 1 in 3 people with Covid-19 have no symptoms so will be spreading the virus without realising.
In such circumstances SMART testing (Sustained, Meaningful, Asymptomatic, Repeated Testing) is seen as a key tool. The rapid tests generally provide results within 30 minutes and will help to identify those people who are infectious but not showing symptoms.
Lancaster City Council is now offering large employers that lack the ability for staff to operate from home the opportunity to regularly test their staff and reduce rates within their own workforce.
This includes those businesses that provide key infrastructure, essential services, and large employers with more than 30 staff members on site.
It's important to keep crucial services and key businesses running. So rapid testing is being targeted at key businesses and organisations, rather than offering general rapid testing for the public.
Rapid testing is being arranged through the Lancashire Resilience Forum, which brings together key organisations to oversee and co-ordinate the county's response to the pandemic.
Councillor Dr Erica Lewis, leader of Lancaster City Council, said: "The clear message from the Government is that people should work from home.
"There are, however, many examples where that may not be possible, either because the employer lacks the necessary technology or staff need to be on site to do their job.
"Where that is the case I would urge businesses to take advantage of this offer, get their staff tested, and help us break the chain of transmission.
"Providing regular testing for their employees will allow businesses to identify asymptomatic cases who might not otherwise be tested."
Fibaform, based on the Lansil Industrial Estate in Lancaster, is the first business based in the district to implement rapid testing of their employees.
Jonathon Phillips, the company's production director, said: "This is a fantastic initiative and has given all our employees extra peace of mind when coming into work. The training provided was comprehensive and well planned between the council and army personnel. I would highly recommend that all local businesses take up the offer of testing and training if they are able to do so, to help reduce the spread of the virus through asymptomatic carriers."
Businesses wanting to express an interest in taking part should email environmentalhealth@lancaster.gov.uk.
The city council is also looking for venues where future community testing sites can be established.
Any owners/operators of small community venues, such as village halls, who may be able to host such a facility are being asked to get in touch via the same email address.
Those which have already come forward will be contacted in due course.
Last updated: 21 January 2021