Bowerham Juniors awarded funding to revamp football facilities
Bowerham Juniors in Lancaster are set to benefit from fresh investment in their football facilities.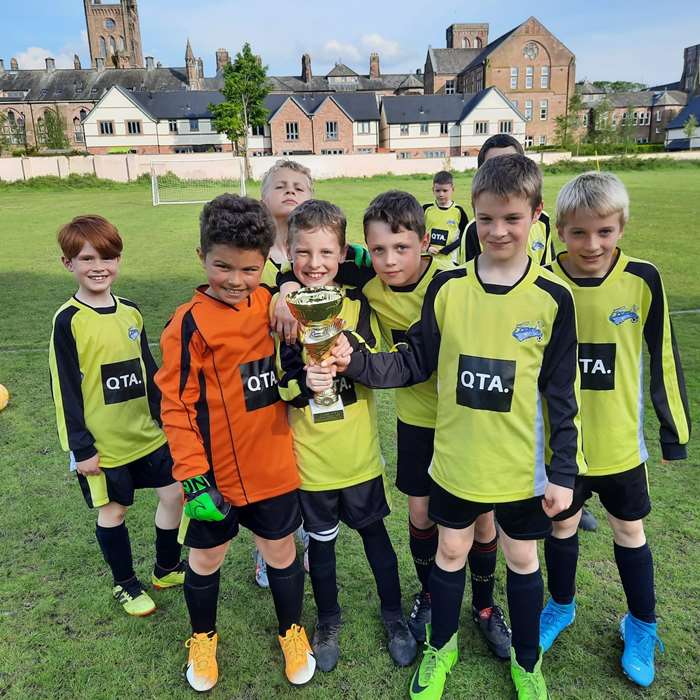 They've been awarded £20,625 from the Premier League, The FA, and Government's Football Foundation, to spend on specialist equipment that will improve the pitches at Far Moor where they play.
The Football Foundation is the UK's largest sports charity and exists to improve the experience of playing football for everyone, by championing fair access to quality facilities.
Bowerham Juniors worked with the Football Foundation and the County FA to secure the grant.
Rob McHugh, Chair of Bowerham Juniors, said: "I'd like to thank the Football Foundation and Lancaster City Council for all their help in securing this investment in our facilities and the volunteers who have assisted to maximise playing opportunities.
"These grants will be a huge help for us in the coming years to help improve our grass pitches and facilities, which will be hugely beneficial for our players and supporters."
Robert Sullivan, Chief Executive of the Football Foundation, said: "This grant award to Bowerham Juniors is great news for the local community.
"It will support people's ability to play our national game locally and therefore help unlock football's many benefits to physical and mental wellbeing. That's why we're committed to transforming the face of grassroots football facilities in this country.

"It's therefore very welcome news to hear that this funding will support Bowerham Juniors in developing their facilities.
"The Football Foundation is working closely with our partners – the Premier League, The FA, government and Sport England – support facility development projects like this across the country over the next decade to transform our grassroots game and unlock the power of pitches."
Last updated: 28 July 2021